2021-August-4 16:29
Politics
2021-July-21  15:48
Iran's FM Sympathizes with Iraqi Gov't, People on Terrorist Attack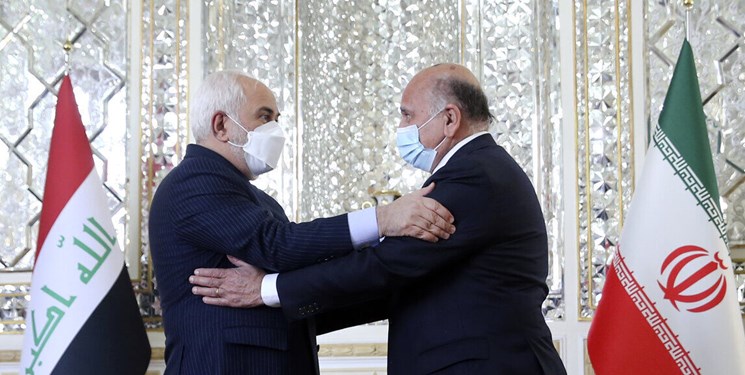 TEHRAN (FNA)- Iran's Foreign Minister Mohammad Javad Zarif in a telephone conversation with his Iraqi counterpart sympathized with Iraqi people and government on the terrorist bombing in Baghdad's Sadr City.
During the phone conversation, Zarif condemned the recent terrorist attack in Baghdad.
He also congratulated Hussein on Eid al-Adha (Feast of Sacrifice)– one of the two great festivities of Muslims.
A suicide bomber exploded himself in a crowded Market in Baghdad's Sadr City on Tuesday night, killing at least 35 and injuring dozens of people.
The religious occasion of Eid al-Adha (Feat of Sacrifice) is being celebrated by Muslims in Iran and all over the world.
The momentous religious occasion of Eid al-Adha (Feat of Sacrifice), which is marked in honor of the Islamic imperative of self-abnegation, falls on the 10th day of the month of Dhu al-Hijjah on the lunar calendar every year.
It commemorates Prophet Abraham's acknowledging a divine order upon him to sacrifice his son. Upon submitting to God's will, Ibrahim was exempted from performing the order and was offered a ram to sacrifice instead.
Iranians are celebrating the occasion on Wednesday, while in some other Muslim countries the celebrations began a day earlier and people marked the historical development by holding festive congregations at mosques and other religious centers and will continue to do so over the next few days. They also sacrifice livestock so they can offer votive food to the poor and their fellow Muslims.