2021-September-24 01:35
World
2021-July-22  14:48
Taliban Want Afghanistan's Issues Resolved Via Dialogue After Doha Talks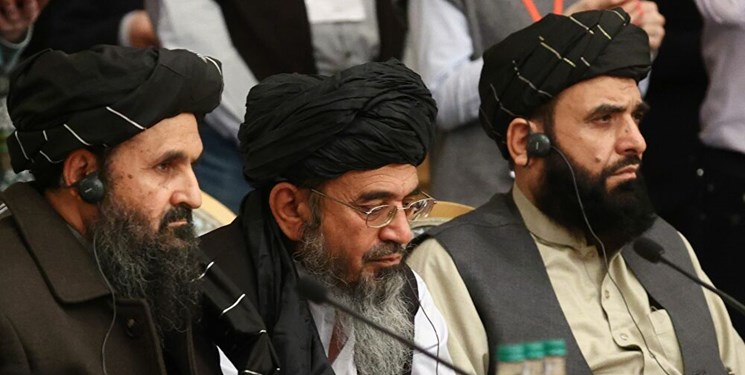 TEHRAN (FNA)- The Taliban consider last weeks' negotiations with the Afghan government in Qatar a "positive" development, hoping to resolve the disagreements through dialogue, Spokesman for the movement's political office Mohammad Naeem said.
"Regarding the two-day meeting that took place in Doha, I can say that it showed progress because this was the first time when the leaders of both sides came together to discuss and solve the country's problems. This is a positive step. We hope that our country's problems will be resolved through dialogue," Naeem told Sputnik.
When asked about potential talks with Turkey, which has expressed interest therein, the spokesman replied that any statements at this point would be premature, but confirmed that the movement was in contact with Ankara.
"We are in contact with Turkey and the neighbouring countries. Of course, I cannot comment on this until it is clear what the talks are about and what the [other side's] demands are. We are yet to understand what the issue is and what they want," Naeem added.
The two-day high-level talks in Doha concluded on Sunday, with the Afghan government and the Taliban failing to agree on a short-term ceasefire during the Muslim holiday of Eid Al-Adha, or to a release of prisoners.
The Afghan peace process started in Doha last September. In recent months, it has been complicated by the intensified armed conflict between the Taliban and government forces across Afghanistan amid the withdrawal of US and NATO troops.
On Wednesday, Joint Chiefs of Staff Chairman Mark Milley said about half of the district centres in Afghanistan are under the control of the Taliban movement.
"As of today, more or less, I guess it's about 212, 214, it's in that range, the district centres are in Taliban control, it's about half of the 419 that are out there," Milley told reporters.
Milley added it appears the momentum is on the side of the Taliban since they have seized a significant amount of territory over the last six months, however, they have not taken over any of the 34 provincial capitals.
The general stated the Taliban are trying to isolate the major population centres and are currently putting pressure on the outskirts of 17 of the 34 provincial capitals. Afghan security forces are giving up district centres in order to consolidate forces to protect the provincial capitals, he added.
Milley said violence in Afghanistan is low at present because of the Eid Al-Adha holiday, but after it concludes, the United States will have a better idea if the levels of violence will increase or whether there is a possibility of a negotiated outcome or Taliban takeover.
US Defence Secretary Lloyd Austin noted that American forces are still on track to leave Afghanistan by the end of August, but a small, robust presence of American troops will remain in Kabul to provide security to the diplomatic facilities and the international airport.