Politics
2021-July-22  16:13
Two Protestors, One Policeman Martyred by Rioters During Weeklong Protests in Southwestern Iran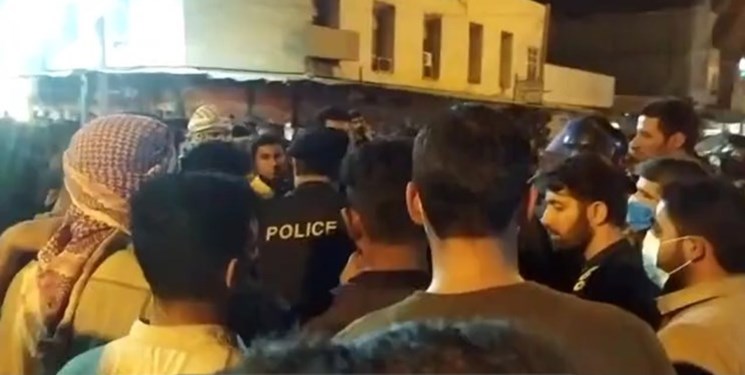 TEHRAN (FNA)- Rioters and armed militants disguised among protestors who have been holding rallies to demand solution of their problems related to water shortage and drought in Iran's Southwestern province of Khuzestan killed a young protestor and a policeman on Tuesday, increasing the death toll during weeklong protests to three plus a fourth death that has been declared to be unrelated to protests.
"People in the town of Izeh had gathered on Tuesday to protest at water shortage in Khuzestan during which the rioters shot at a young man who succumbed to his injuries after being transferred to hospital," Caretaker of Izeh's Governor Office Hassan Nabovati told FNA on Wednesday.
Earlier reports had said that Hadi Bahmani, a young man living Izeh, was killed by the rioters during the rallies in the town.
Nabovati said that investigations are underway to identify and arrest the culprits behind killing the young man.
He added that 14 Law Enforcement Police forces were also wounded during the same incident, who have all been transferred to hospital.
He also dismissed death of 3 people during the recent incidents in Izeh.
Earlier, the Persian-language anti-revolutionary and foreign media outlets had claimed killing of several people in Izeh but they turned to be alive later after they appeared in videos to dismiss the rumors.
Also, a number of images were circulated in the social media in the past few days which were claimed to show the death of a person in Khuzestan protests, but his public posts released few years ago on his social media accounts revealed that the person has admittedly been an ISIL member killed in Syria in 2017.
Meantime, a police officer was martyred by rioters in Bandar Mahshahr port city in Khuzestan province and another one was wounded on Tuesday night.
Caretaker of Mahshahr Governor's Office Fereidoun Bandari told FNA that the two officers who were brothers were on a mission in Taleqani town when they were ambushed by the rioters.
"During the incident, one of the officers of the relief unit of the Law Enforcement Police was martyred and another officer was wounded in the leg," he added, noting that efforts are underway to identify and detain the criminals behind the attack.
It is less than a month that the western regions of Khuzestan have been in a water crisis, and due to the lack of water in the Hur al-Azim wetland, some local people have lost their livestock. A number of young people have been holding mostly peaceful protest rallies in the past few days in certain regions of Khuzestan province. Yet, Separatist and anti-revolutionary groups have been attempting to provoke rallies into rioting by false-flag operations and through a large disinformation campaign.
Human Rights Lawyer and Director of Partners for Rights Elahé Sharifpour-Hicks, a member of the US-backed opposition of the Islamic Republic based in the western countries, wrote on her twitter page that armed members of the Mojahedin-e Khalq Organization (MKO also known as MEK, NCRI or PMOI) terrorist group trained by Israel are actively present among protesting people in Khuzestan to provoke tensions.
Unfortunately many of armed MKO members are among protestors in Kuzestan. The group has been supported, funded and trained by Israel.

— Elahé Sharifpour-Hicks (@HicksElahe) July 21, 2021
Last Friday, the Al-Ahwaziyah terrorist group released photos and videos claiming that it planned to riot in some parts of Khuzestan; the images showed a number of individuals who raised the flag of al-Ahwaziyah terrorist group among the protesting people rallying in Shadegan and Susangerd.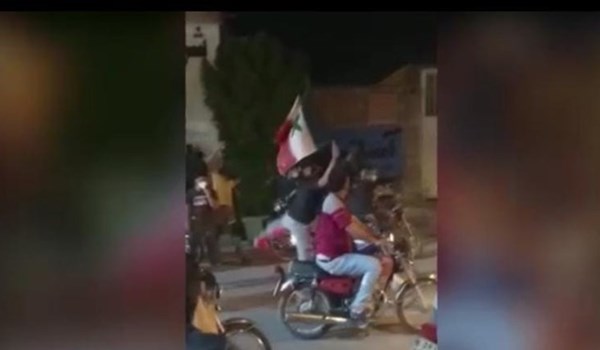 The group has a record of numerous terrorist operations in Iran in the past two decades, killing citizens, including children and women.
One factor behind Iran's water shortages is a sharp drop in rainfall, which has been more than 40% below last year's levels in recent months, combined with high Summer temperatures. The drought has left Iran's dams with less water to generate electricity, contributing to blackouts in recent weeks.
People in Khuzestan province rallied to protest shortages of drinking and agricultural water, and the drying up of wetlands and rivers.
Iran's Judiciary Chief Gholam Hossein Mohseni Eje'i issued an order to immediately follow up on resolving the water problem in Khuzestan, and a senior judicial and executive delegation was sent to the Southwestern province to investigate the issue. President Hassan Rouhani also sent the Head of the Crisis Management Organization to Khuzestan at the head of a high-level delegation to settle the problems in the province as soon as possible.
Meantime, Supreme Leader of the Islamic Revolution Ayatollah Seyed Ali Khamenei underlined the necessity for resolving water shortage problems in Khuzestan as fast as possible.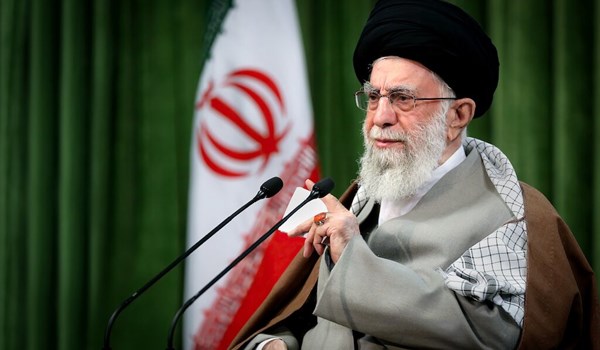 "Officials have a duty to address the problems of Khuzestan, and if one cares about the people, he/she cannot remain comfortable in the face of the difficulties in Khuzestan, and it is the certain, immediate and permanent duty of governments to care about people," the official Instagram page of Ayatollah Khamenei quoted him on Wednesday as saying.
Meantime, Secretary of Iran's Supreme National Security Council (SNSC ) Ali Shamkhani wrote on his twitter page on Thursday that security forces have been ordered to release immediately those detained in the recent incidents in Khuzestan who had not committed any criminal acts.
"Protest is a natural and acceptable right in the Islamic Republic," he underlined
Shamkhani expressed confidence that people do not allow internal problems to be misused by enemies.
Also, Commander of the Islamic Revolution Guards Corps (IRGC) in Khuzestan province Brigadier General Hassan Shahvarpour said on Wednesday night that tens of water tankers were sent to the drought-hit areas of Dasht-e Azadegan in Khuzestan province in the first phase to the drought-hit areas of Khuzestan upon an order by the IRGC chief commander, adding that they can carry 500,000 liters of water.
"Another group of tankers are on the way and will help to address the people's water problem. Basij (volunteer forces) and the IRGC, along with the provincial officials, are standing by people with all their power," he said.
General Shahvarpour, meantime, said that sending water tankers to Khuzestan is a temporary and emergency solution, adding that the tankers will be dispatched to the drought-hit areas as long as the problem exists.
Provincial officials have also decided to use the water reserved for autumn planting of farmers collected behind Karkheh dam to resolve the water shortage problems in Khuzestan temporarily, but meantime warned that the dam reservoir stands at just 30% of its capacity.
Meantime, the prosecutor general of Khuzestan province in a statement on Wednesday night said people are entitled to protest for their demand to have access to clean water.
The statement, meanwhile, said that the security forces will confront the rioters, foreign mercenaries, the MKO terrorists, separatists and anti-revolutionary groups who misuse people's peaceful protest rallies to foment insecurity.
Last week, Deputy Governor-General of Khuzestan province for Security Affairs Valiollah Hayati rejected certain media reports that 3 individuals had been killed during the recent protests at water shortage in Southwestern Iran.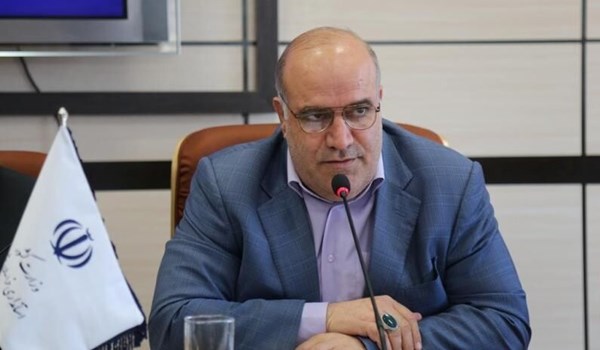 "The enemies of the Islamic Republic have in recent days released some reports and footages which claim that 3 individuals have been killed in the province (during the protest rallies) which is completely false," Hayati told reporters on Sunday night.
He explained the circumstances surrounding the death of Mostafa Na'imavi, and said that during the recent protest rallies "only one of the innocent citizens in Shadegan was killed by the shooting of rioters at a power transformer aimed at destroying the public properties, provoking people and displaying the atmosphere as insecure", but the bullet has gone astray, adding that investigations are underway by the police to identify and arrest the culprits behind the incident.
Hayati also said that another person (Qassem Khozairi) was also killed in front of his house in Kout Abdullah town on Friday night as a result of a family dispute, noting that it was not related to the recent incidents in Khuzestan.
Meantime, some social media pages and the anti-revolutionary media released an image of a young man named Ali Mazra'eh on Sunday, claiming that he has been killed in Zaviyeh neighborhood of Ahvaz city, the capital of Khuzestan province by the security forces.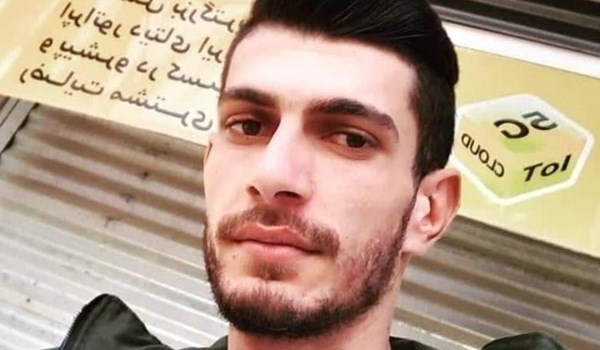 FNA reporter's follow ups showed that Ali Mazra'eh has not been killed and he has been arrested by the security forces.
Mostafa Na'imavi's family members had also earllier blamed the rioters and saboteurs for his death, calling on the government to capture the murderers.
"My son (Mostafa Na'imavi who was killed in Shadegan town in Khuzestan province on Friday night) was not a person who would go out for crime or rioting. He had friends among Basij (voluntary forces) and the Law Enforcement Police. We want the Islamic Revolution Guards Corps (IRGC), the Islamic Republic government and the Law Enforcement Police to give special care and attention to those who have been victimized. The rioters and saboteurs and not the government have fired at my son," Mostafa's father told FNA in an interview on Saturday.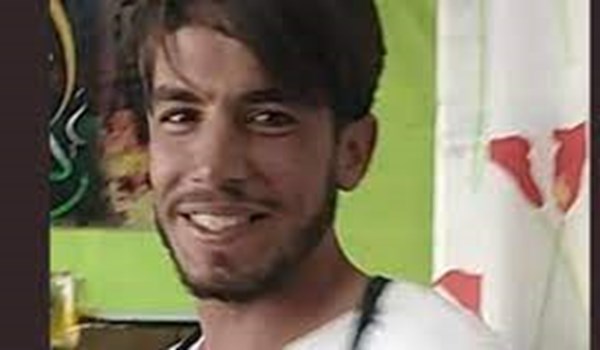 Also, Mostafa's brother asked the government and the security forces not to allow Mostafa's death remain unresponded and arrest those behind his killing.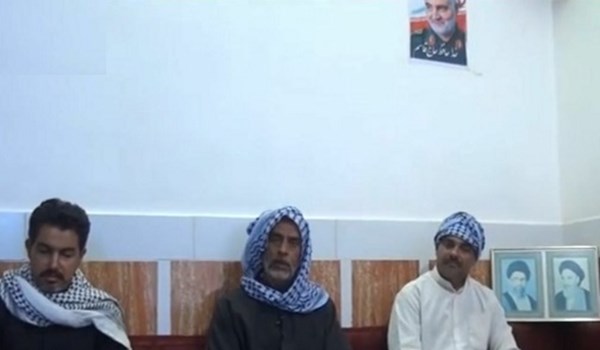 Governor of Shadegan confirmed the incident, and told FNA, "Identification of all perpetrators of the incident is on the agenda."
"During the rallies, several rioters fired in the air to provoke people. One of these bullets hit a young man who was present on the scene and caused his death," he added.
Some sources said a number of the shooters have been identified.
Owning and carrying a rifle is part of the tradition in a number of tribes in Southwestern Iran. In addition to hunting, airshooting is also part of the tradition in celebrations and wedding ceremonies in the region. Yet, these tribesmen are not licensed to carry their firearms. The government has banned airshooting in ceremonies since few years ago.
Meantime, Qassem Khozairi, 18, who was a family breadwinner, was killed by unknown assailants in Khuzestan province. According to the authorities, his death is unrelated to the recent protest rallies in the province.
His uncle said that Qassem was returning home from work on Friday night when he was shot.
"Unfortunately, he passed away before saying who has fired at him. He was an active member of Basij and was not a person who would join riots. We ask the Judiciary, the Law Enforcement Police and other officials to identify the murderer immediately," Qassem's uncle told FNA.