2021-August-4 16:09
Politics
2021-July-22  16:58
Iranian Speaker Stresses Parliaments' Key Role in Bolstering Unity among Muslims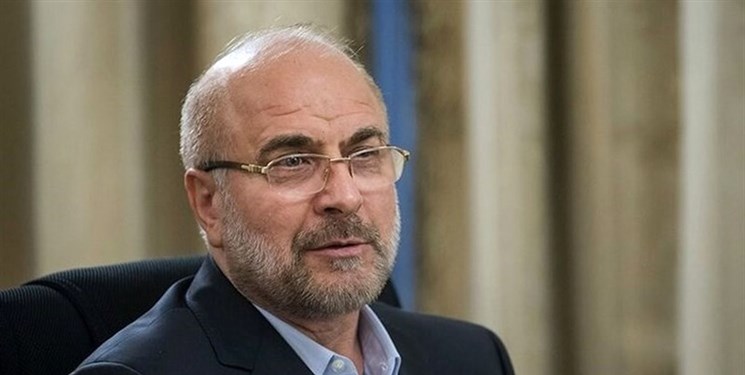 TEHRAN (FNA)- Iranian Parliament Speaker Mohammad Baqer Qalibaf said that the Islamic countries' parliaments play an important role in strengthening unity among Muslims.
In a message on the occasion of Eid al-Adha to his counterparts in Islamic countries, Qalibaf voiced the body's readiness for holding talks and enhancing cooperation among them.
"We all believe that the unity among Muslim countries is a manifestation of the progress and strengthening of the Islamic world," he said.
"The Parliaments in Islamic countries play an essential role in achieving the unity among the great Islamic Ummah," Qalibaf added.
Qalibaf noted that considering the coronavirus epidemic, it is important to pay attention to the empathy and health of Islamic societies against the coronavirus.
He expressed Iran's readiness to strengthen comprehensive cooperation among Islamic countries.
In relevant remarks last week, Qalibaf said that his country wants increased cooperation among Asian states to return the old continent to its real global position.
Qalibaf made the remarks, addressing a virtual meeting of the Standing Committee on Social and Cultural Affairs of Asian Parliamentary Assembly (APA).
He urged expansion of cooperation among Asian countries to enhance the Asian continent level in the international equations.
"Undoubtedly, the positive and constructive cooperation and interaction of the members of the Asian Parliamentary Assembly (APA) and the dialogue and agreement among the representatives at all levels will increase the achievements of APA as an important parliamentary institution, and as a result, would strengthen cooperation and move towards integration in the ancient continent of Asia," he said.
The Iranian speaker of parliament further hailed the cultural diversity in Asia while stressing the need for preserving the diversity by respecting the national cultural values and differences.
"Certainly, different Asian nations have invested a lot to preserve this national and collective identity, which the members of parliament, who act as the voice of the people, are obliged to preserve and strengthen," he pointed out.
Qalibaf further noted that the approach of the Iranian parliament is based on moderation and constructive interaction, and efforts to pay special attention to cooperation with the ancient Asian continent and to find practical solutions to develop economic cooperation.
"The Islamic Republic of Iran believes that by expanding interactions between Asian countries, it is possible ... to achieve the new Asia and enhance Asia to its real level in the global equations."
The ancient Asia continent will have a brighter future ahead through greater cooperation between the parliaments of Asian countries, Qalibaf concluded.