Politics
2021-July-22  17:02
Rouhani: Goreh-Jask Pipeline Strong Response to US Conspiracies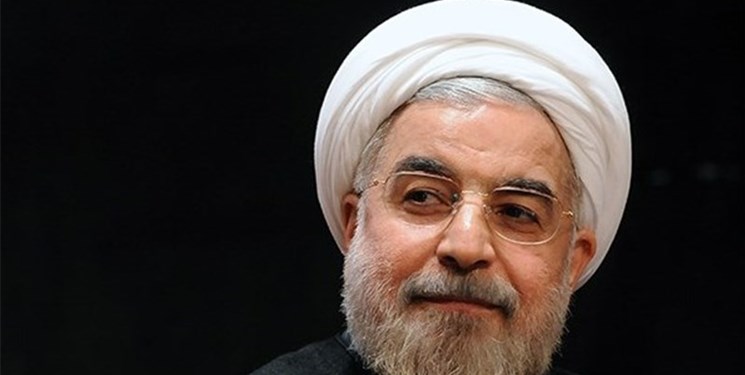 TEHRAN (FNA)- Inauguration of the big Goreh-Jask oil pipeline project is a strong response to the conspiracies and sanctions imposed by Washington against Iran, President Hassan Rouhani said on Thursday.
Outgoing President Rouhani made the remark in the virtual opening ceremony of the project on Thursday in the three provinces of Bushehr, Hormozgan and Fars in Southern Iran.
He said completion of the project by Iranian engineers, using domestic potentials in such a short time of 2 years and a few months is a strong and firm response to all conspirators, specially the United States, because oil was one of the most important elements in the list of American sanctions.
President Rouhani further noted the US sanctions targeted two important areas of oil exports and supply of basic goods because they knew if Iran faced a reduction in oil exports, it would it would no longer have any foreign exchange to meet its needs, specially at a time it has to provide $6 million in medicine.
However, he added, the government has been able to allocate currency to buy vaccines from foreign countries, and fortunately, domestic vaccines have also entered the market.
"About 10 million people have been vaccinated so far," he said, adding that his government has fulfilled its promise to inject people over the age of 60 as well as the patients with special diseases.  
According to the President, 300 to 400 thousand people receive vaccines every day.
The crude oil transfer line from Goreh to Jask, for the first time in the Iranian history, enables the export of oil without the need to cross the Strait of Hormuz.
In its first phase, the project has a capacity of 300,000 barrels of oil per day.
A total of 53,000 billion tomans has been invested in the construction of this pipeline, and with its official operation, sustainable employment will be created for 10,000 people.
Explaining the plan and the process of its implementation and operation, Oil Minister Bijan Zanganeh described the day as a historical occasion for the Iranian oil industry as the export of the Iranian crude oil from the Makran region begins.
According to the minister, more than 250 companies have been involved in the project which he described as "huge national project, which was implemented and operated under the harsh sanctions and economic war."
He said the project will pave the way for economic development in the Makran region.