2021-September-22 08:08
Politics
2021-July-24  14:27
Deputy DM: Iran Producing Drones from A to Z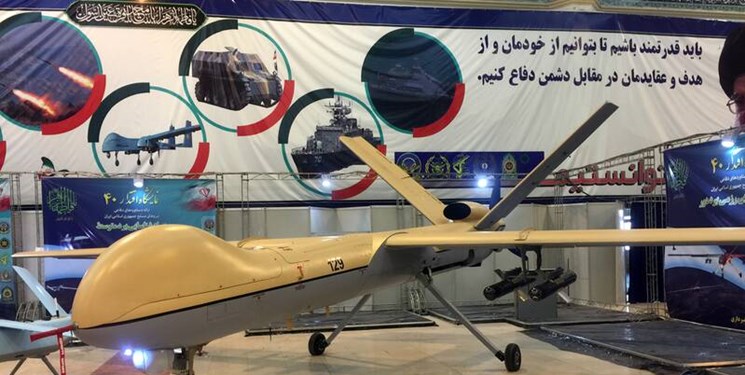 TEHRAN (FNA)- Deputy Defense Minister and Head of Iran Aviation Industries Organization (IAIO) Second Brigadier General Afshin Khajeh Fard underlined his country's self-sufficiency in manufacturing different types of drones, saying that all parts of the aircraft are produced indigenously.
General Khajeh Fard made the remarks while visiting Iran's pavilion in Russia's international aerospace exhibition, officially known as the International Aviation and Space Salon or MAKS 2021.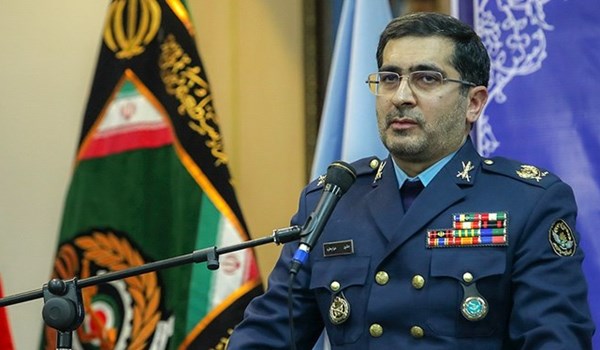 "We have made great progress in the area of [manufacturing] drones and we owe these advances to more than four decades of incessant work and indefatigable efforts by our youths," he said.
"Today, we are self-sufficient in building drones from their fuselage to various subsystems and engines," the Iranian official added.
Khajeh Fard said, "We have broken considerable grounds with regard to UAV flight ceiling, their precision, automatic takeoff and landing, as well as nocturnal missions."
The Iranian deputy defense minister said the country has displayed only two of its UAV models at this year's MAKS exhibition, but noted that "our UAV inventory is full with all versions and we have competitive products."
In response to a question about Iran's technical and military relations with Russia, Khajeh Fard said, "We regard Russia as a strategic partner. Our cooperation has taken a very good turn in various aspects."
"We have a long history of cooperation with Russia in the aviation industry and we will definitely expand this cooperation. To that end, we have good strategies and plans on the agenda," he added.
The 15th International Aviation and Space Salon MAKS started on Tuesday with the active presence of the Islamic Republic of Iran and 55 other countries at the Zhukovsky Air Exhibition Complex in eastern Moscow.
The international exhibition, which runs from July 20 to 25, is attended by the Iranian Defense Ministry and 35 knowledge-based companies of the Islamic Republic featuring their latest scientific and technological achievements.
Iran has always had an active and significant presence in the Russia exhibition.
Iran has made giant advancements in aerospace industries, specially in designing and manufacturing pilotless drones in the recent decade
In relevant remarks last year, General Khajeh Fard had also stressed the country's desired position in the world in manufacturing different types of drones.
"The international bodies which assess the countries' air combat power have ranked Iran 5th world power in the field of drones or UAVs," General Khajeh Fard said.