2021-September-16 20:22
World
2021-July-25  18:50
Moscow: Situation in Black Sea Being Artificially Ratcheted Up by Outside Powers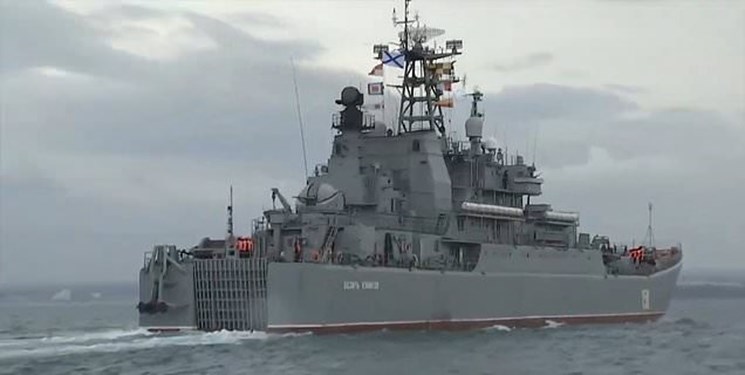 TEHRAN (FNA)- Outside powers are artificially inflating tensions in the Black Sea, and Moscow will be closely monitoring the implementation of the Montreux Convention regulating the transit of warships into and out of the body of water, the Russian Foreign Ministry indicated.
"Against a background of the artificial ratcheting up the situation in the Black Sea by certain non-regional players, we consider the task of ensuring the strict implementations of the provision of the Montreaux Convention very urgent," a ministry spokesperson told Sputnik.
"A special role in this regard belongs to Turkey, which is endowed with certain rights in relation to the control the transit of military ships through the Strait.  We will continue to closely monitor the situation regarding how the provisions of the Convention are implemented in practice, including in terms of limits to total maximum tonnage during transit, as well as the maximum tonnage of warships of non-coastal powers in the Black Sea and the duration of their stay in the Black Sea area," the spokesperson added.
This week marked the 85th anniversary of the adoption of the Montreux Convention. Signed in 1936, the document is aimed at ensuring the freedom of passage for commercial ships of all countries during both peacetime and wartime.
It limits the passage of warships, however, with non-Black Sea powers (i.e. those states that do not have a maritime border with the Black Sea) subject to restrictions on the maximum tonnage of naval vessels entering the body of water.
Under the treaty's terms, warships of non-Black Sea adjacent nations cannot stay in its waters more than 21 days, and their total tonnage cannot exceed 30,000 tonnes. The United States has violated the Montreux Convention in several instances in the past.
In 2014, the USS Taylor, an Oliver Hazard Perry-class frigate, spent 33 days in the Black Sea instead of the 21 allowed by the convention after suffering damage and requiring repairs. Before that, during the 2008 Georgia-South Ossetia war, the Pentagon tested the convention by deploying a large auxillary vessel in the body of water, leading to questions of whether this action was legal.
Last month, Turkish President Recep Tayyip Erdogan announced the construction of the Istanbul Canal, an ambitious and controvercial $10 billion artificial sea-level waterway touted as an alternative to the Bosphorus Strait.
Moscow has expressed concerns that NATO could use this canal to try to challenge Montreux and to deploy more ships in the Black Sea than are allowed under the treaty.
In any event, the Russian Black Sea Fleet has assured that it has the technical means and weaponry to monitor and track all foreign military vessels operating in the Black Sea area.