2021-September-25 06:54
Politics
2021-July-27  12:03
Commander: Iran-Russia Military Cooperation Decisive in Global Situation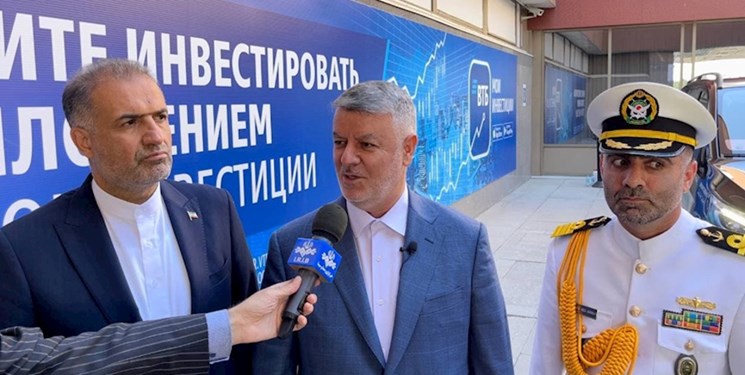 TEHRAN (FNA)- Iranian Navy Commander Rear Admiral Hossein Khanzadi in a meeting with his Russian counterpart Admiral Nikolai Yevmenov underlined importance of military cooperation between Tehran and Moscow, describing them as decisive in the global situation.
"The participation of Iranian navy ships in Russia's Navy Day parade in Saint Petersburg is a sign of further expansion of cooperation between Tehran and Moscow," Khanzadi said in the meeting in Moscow on Monday.
"When military cooperation is promoted to this level, it plays a role because it determines the global situation."
Khanzadi said the Iranian Navy ships, which included Sahand destroyer and Makran port ship, did not call even in a single port along their way in international waters, and headed straight for Russia.
Yevmenov, for his part, said the crew of the Iranian ships showed they fully enjoyed combat readiness and could operate anywhere in the oceans at any moment.
The Russian commander invited the Iranian Navy to attend various ceremonies in his country.
Khanzadi had also earlier hailed as "a historic event" the presence of Iranian Navy destroyer Sahand and accompanying support vessel Makran in the parade in the Gulf of Finland and St. Petersburg waters.
"In this long voyage, these ships entered the world's strategic areas, which is unprecedented," he said. 
"This success means the opening of the gates of the North Sea and Finland to the fleet of the Islamic Republic of Iran Army."
The massive Russian naval parade was held on Sunday on the occasion of the 325th anniversary of the founding of the Russian navy on the Nova River, which flows through the city of St. Petersburg.