2021-September-22 09:21
Politics
2021-July-28  10:26
IRGC Commander: Security Prevails at Common Borders with Afghanistan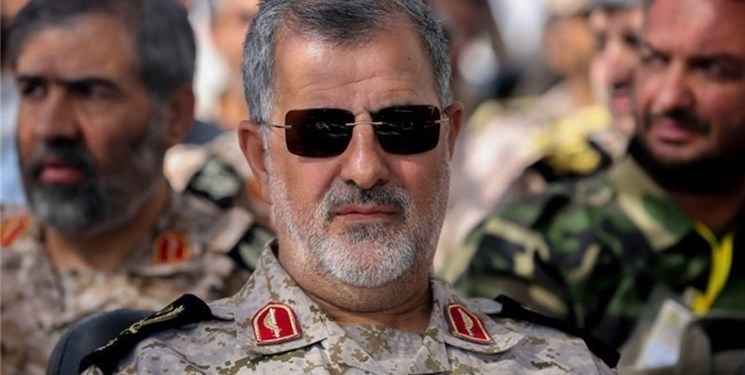 TEHRAN (FNA)- Commander of the Islamic Revolution Guards Corps (IRGC) Ground Force Brigadier General Mohammad Pakpour said that despite the recent conflicts in a number of Afghan towns bordering Iran, security prevails at common borders.
Although there is insecurity in Afghanistan, the border between Iran and Afghanistan enjoys peace and security, and there is no particular problem, General Pakpour said on Tuesday, addressing a ceremony to commemorate the Iranian medical staff for their efforts to treat the coronavirus patients. 
The IRGC ground forces performed very well in the area of the fight against ​​Covid-19, he said, adding, "All IRGC hospitals have offered services to the National Coronavirus Combat and Prevention Headquarters."
Iran shares more than 900 kilometers of border with Afghanistan. The provinces of Herat, Farah and Nimroz in Afghanistan are bordered by the provinces of Khorassan Razavi, South Khorassan and Sistan and Balouchestan in Iran.
Over the past weeks, the Taliban have overrun areas in Afghanistan bordering five countries – Iran, Tajikistan, Turkmenistan, China and Pakistan.
Earlier this month, the militant group claimed that it had seized control of 85 percent of Afghan territory, a declaration government officials dismissed as part of a propaganda campaign.
The Taliban gains come amid the withdrawal of US-led troops from the country after two decades of war and occupation.
Earlier this month Tehran hosted peace talks among different Afghan groups.