2021-September-16 21:19
Economy
2021-July-29  14:15
Iran Inaugurates Several Roads, Urban Development Projects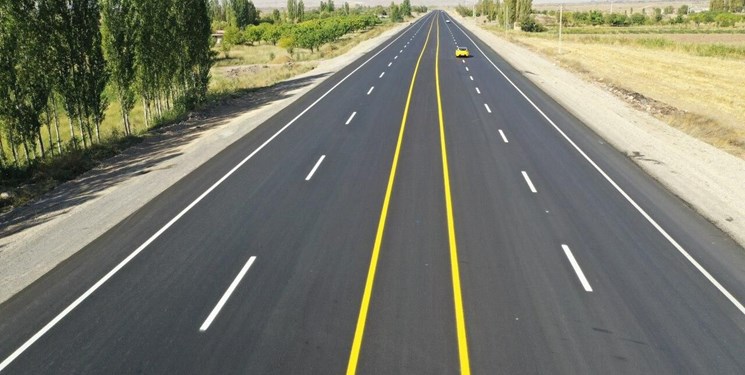 TEHRAN (FNA)- Several roads and urban development projects were inaugurated in a number of Iranian provinces in a ceremony participated by outgoing President Hassan Rouhani via video conferencing on Thursday.
The president inaugurated railroads and freeways in Yazd, Fars, Zanjan, Qazvin, Isfahan, Alborz and Mazandaran provinces worth of $2.6mln.
The first project among the Thursday's ceremony is the test driving through Alborz tunnel, which is the longest tunnel in the Middle East. The 9 kilometer-long tunnel is located in the second section of Tehran-North freeway.
The Yazd-Eqlid railway is another project, which crosses through Abarkooh and creates a railroad link to Yasuj, capital of Kohgiluyeh and Boyer-Ahmad province. The Yazd-Eghlid railway covers 270 kilometers and helps better and fast transport of industrial, agricultural and mineral products.
The administration of President Rouhani has attempted to complete railroad transit in Northeast to Southwest as well as Southeast to Southwest of Iran.
It is expected that the railway transports four million tons of commodities and one million passengers in the first year after it becomes operational.
President Rouhani also inaugurated the railway track laying of Khash-Zahedan railway on Thursday, which is a part of Chabahar-Zahedan railway. Another inaugurated project is Bostanabad-Khavaran railway in Tabriz, East Azarbaijan province.
In a relevant development on Monday, several environmental projects were inaugurated.
President Rouhani opened 13 civil projects, the comprehensive environmental program, and several other environmental projects and those pertaining to free trade zones.
Moreover, several projects were launched to study water requirements of 21 wetlands and rivers throughout the country, as the environmental crisis gets worst in Iran with water supply tensions being on top of the list.
Rouhani also unveiled, among many other environmental projects, the comprehensive wetlands native environment management program which is considered to be a framework for any decision to be made on managing wetlands with the intention of bringing these environmental phenomena to a proper condition.