Politics
2021-August-2  13:37
IRGC Dispatches Plane, Helicopters to Help Turkey Extinguish Wildfire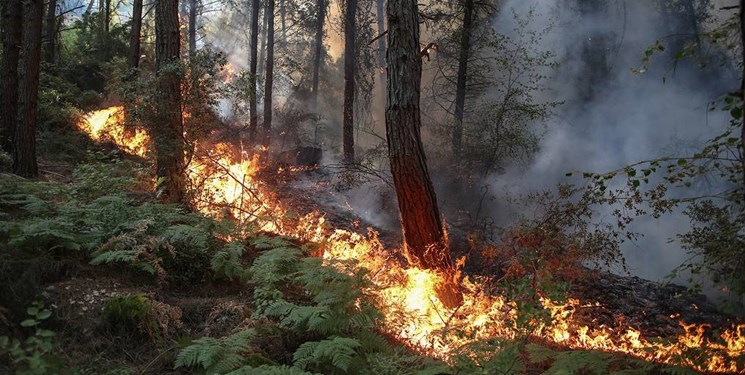 TEHRAN (FNA)- The Islamic Revolution Guards Corps (IRGC) Aerospace Force sent a plane and two helicopters to Turkey to help the neighboring state in efforts to put out the wildfire.
Following several wildfires in the forests of the Southern provinces of Turkey, one Ilyushin 76 aircraft and two MI 171 helicopters of the IRGC Aerospace Force were dispatched to help the firefighting operations in Turkey.
After Turkey's request from Iran to help extinguish fires in forests and different provinces of the country, the IRGC Aerospace Force sent an Ilyushin 76 aircraft and two MI 171 helicopters to provide assistance to Turkey in firefighting operations, according to the General Staff of the Armed Forces.
Since the beginning of the firefighting on Friday, more than ten sorties of aerial firefighting operations have been carried out by Ilyushin aircraft, and from today, firefighting operations by helicopters will begin.
According to Turkey, 20 points in seven Turkish provinces are on fire and Southern Turkey is fighting the flames.  The death toll from wildfires on Turkey's Southern coast rose to eight on Sunday as firefighters battled for a fifth day to contain blazes still raging in coastal resort towns.
Since Wednesday thousands of people have been evacuated from their homes. Locals, as well as support teams from Russia, Ukraine, Iran, and Azerbaijan, were deployed to help firefighters. The Turkish government pledged to rebuild damaged homes and compensate for losses in areas affected by the fires.
Iranian Foreign Minister Mohammad Javad Zarif extended his condolences over the death of people in wildfires in Turkey, declaring Tehran's readiness for assistance.
"I am deeply saddened by the fire in some parts of Turkey. We express our sympathy with the government and people of Turkey and we will stand by them," Zarif wrote on his twitter page on Friday.
"Our facilities will be at the service of our brothers and sisters in Turkey," he added.