World
2021-August-3  15:37
North Korea Wants Sanctions Eased to Restart Talks with US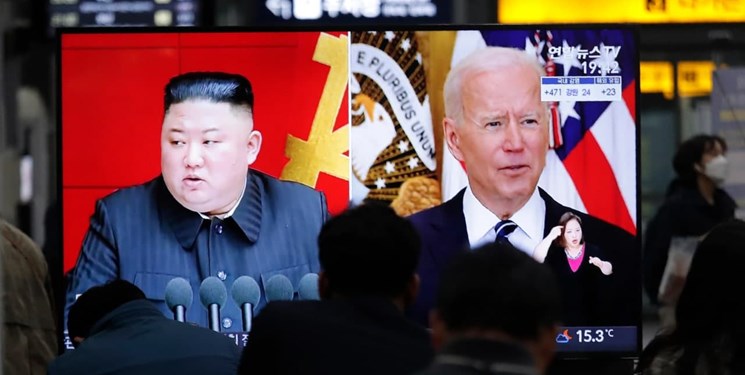 TEHRAN (FNA)- The Democratic People's Republic of Korea (DPRK) wants international sanctions banning its metal exports and imports of refined fuel and other necessities lifted in order to restart denuclearization talks with the United States, Reuters reported on Tuesday, citing Republic of Korea (ROK) lawmakers.
The DPRK has also demanded the easing of sanctions on its imports of luxury goods to be able to bring in fine liquors and suits, the lawmakers stated after being briefed by the main intelligence agency of the ROK.

The briefing came a week after the DPRK and the ROK restored hotlines the former suspended a year ago. 

The ROK legislators noted the DPRK was in need of some 1 million tons of rice, as its economy was battered by the coronavirus pandemic and bad weather last year.

The UN Security Council has issued a wide range of sanctions against the DPRK, including entities and individuals in the country, over the nuclear and ballistic missile programs.

The United States, Japan as well as the ROK have also issued sanctions on the DPRK, but they are not binding on other countries.
Under the auspices of South Korea, former US President Donald Trump met with North Korean leader Kim Jong-un three times. Lower-level talks were also held between the US and North Korea. But Trump refused to relieve any of the sanctions on the North in return for several steps taken by Pyongyang toward denuclearization. That hampered further diplomacy between Pyongyang and Washington and prompted Kim to announce an end to a moratorium on the country's missile tests.
Since April, Kim and the South President Moon Jae-in have exchanged two official letters, in which they shared their commitment to "recovering trust and improving relations between the two Koreas".
Earlier this year, the Whited House claimed that President Joe Biden was open to negotiations with Pyongyang on denuclearization. But Secretary of State Antony Blinken stated it was "up to North Korea to decide whether it wants to engage or not on that basis".