2021-October-23 02:10
Politics
2021-August-4  15:47
More World Leaders, Senior Officials Arriving in Tehran to Attend President Rayeesi's Inaugural Ceremony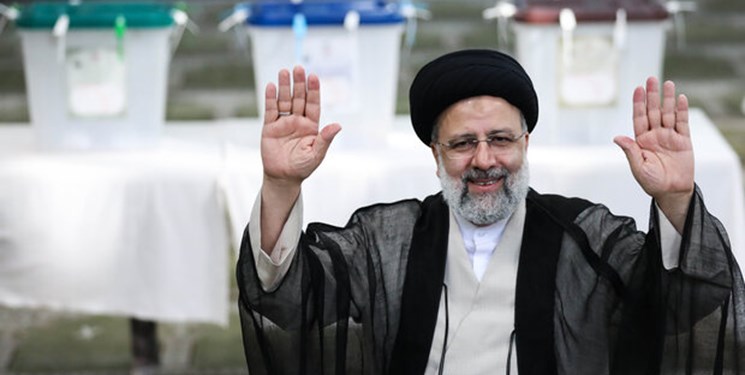 TEHRAN (FNA)- More leaders, presidents, speakers and other senior officials from around the world are arriving in Tehran to attend President Seyed Ebrahim Rayeesi's inauguration ceremony.
Syrian Parliament Speaker Hamuda Sabbaq arrived in Tehran to attend the inauguration ceremony of the new Iranian president.
Chairman of Pakistan's Senate Muhammad Sadiq Sanjrani left for Tehran on Wednesday on a two-day visit to attend the inauguration ceremony of new Iranian President Ebrahim Raisi.
Foreign minister of Bosnia, Tourism minister of Ghana, and Speaker of Syrian parliament arrived in Tehran on Tuesday to take part in President Rayeesi's ceremony.
Senior representatives of the European Union headed by High Representative for the Common Foreign and Security Policy Enrique Mora arrived in Tehran on Wednesday to attend President Raisi's inauguration ceremony.
The European delegations also includes Representative of the European Union to the United Nations Stephan Klement and Head of Task Force for Iran Bruno Scholl.
Speaker of the Legislative Chamber of the Oliy Majlis of the Republic of Uzbekistan Nurdinjon Ismoilov, Speaker of the Tajik Parliament Mohammad Taer Zakerzadeh, and Speaker of the National Assembly of Niger Sini Amaro arrived in Tehran on Wednesday morning, while heading their counties' parliamentary delegations.
Secretary General of the Organization of Petroleum Exporting Countries (OPEC) Mohammed Barkindo as well as high-ranking delegations from Iraqi Kurdistan Region and the Republic of Azerbaijan will attend the inauguration ceremony of Iran's newly-elected President Seyed Ebrahim Rayeesi on Thursday.
Iran's Ambassador to Nigeria Mohammad Alibak in a Twitter message referred to his constructive and friendly meeting with Mohammed Barkindo during which he had said he would attend the ceremony.
 Head of Iraqi Kurdistan Region Nechirvan Barzani will also be soon heading for Iran to attend the inauguration ceremony.
According to Kuistan Muhammad, the labor and social affairs minister of the Iraqi Kurdistan Region, a high ranking delegation from Iraqi Kurdistan will be accompanying Barzani in the inauguration ceremony of the new Iranian president.
Iran's ambassador to Azerbaijan said that a high-ranking delegation from Azerbaijan will attend the inauguration ceremony of the new Iranian President Seyed Ebrahim Rayeesi.
Abbas Mousavi added that Azeri Parliament Speaker Sahebeh Qafarova will be leading the Azerbaijani delegation for the inauguration ceremony.
He pointed out that given the importance both countries attach to bilateral relations, Deputy Prime Minister Shahin Mustafayev together a number of ranking diplomats are included in the delegation as well.
Rapporteur of the parliament's Presiding Board Seyed Nezameddin Mousavi announced on Monday that Over 115 officials from 73 world states have declared preparedness to attend the inaugural of Iran's new President Seyed Ebrahim Rayeesi.
"Based on the information available so far, 115 officials from 73 countries have announced their readiness to attend the inauguration ceremony; among these officials, 10 heads of state, 20 speakers of parliament, 11 foreign ministers, 10 other ministers from different countries, as well as special envoys and vice-speakers of parliaments, commission chairpersons and parliamentary delegations will attend the ceremony," Mousavi said. 
"Also, the heads and officials of 11 international and regional organizations, representative of the UN Secretary-General, head of OPEC and officials from IPU, the European Union, Eurasia, Inter-Parliamentary Union of Islamic and Asian countries, ECO, SICA and D8 have declared their participation in the ceremony," he added.
Mousavi said that representatives and prominent figures of different religions of the world have sent positive response to Iran's invitation and will take part in Rayeesi's inaugural, adding that the inauguration ceremony will be held under tight COVID-19 health protocols.
Iran's President-elect Ebrahim Rayeesi's inauguration ceremony is due to be held on Thursday (August 5) in the presence of tens of domestic officials and foreign guests from dozens of world states.
"The inauguration ceremony of the president-elect will be held at 05:00 p.m. local time (1230 GMT) on Thursday, August 5, based on what was decided today in a closed-door meeting," Mohammad Ali Mohseni Bandpei, a senior legislator, said on Wednesday.
He also noted that the Iranian legislature will not convene next week.
Speaking on the sidelines of Wednesday's parliamentary session, lawmaker Mohsen Dehnavi also said that because of the COVID-19 epidemic, there are restrictions in the number of the Iranian and foreign guests who have been invited to attend the swearing-in ceremony.
Once the list of Rayeesi's cabinet is submitted to the parliament, specialized commissions will on August 7 start reviewing the qualifications of the proposed ministers, a process that will most likely take a week, Dehnavi said. The following week, the MPs will organize a vote of confidence in the cabinet.
Rayeesi was elected Iran's eighth president after he garnered almost 62 percent of the votes in the June 18 election with a turnout of 48.8 percent. He will succeed President Hassan Rouhani, who has served two four-year terms in office.