2021-September-16 20:48
World
2021-August-4  16:31
IDF's Artillery Targets Lebanon After Rockets Hit Occupied Territories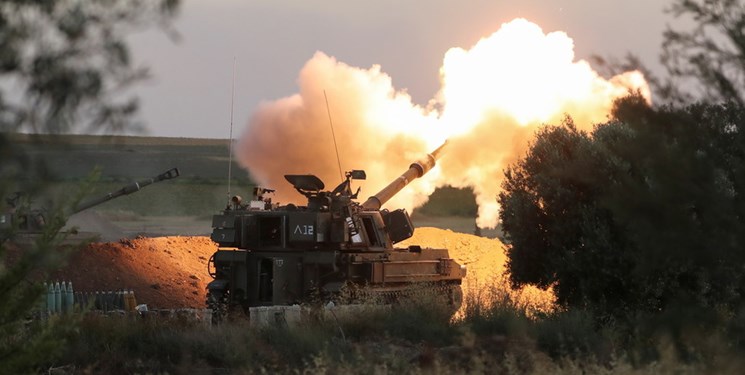 TEHRAN (FNA)- The Israel Defense Forces (IDF) fired artillery rounds at Lebanon after three rockets have reportedly been fired towards Northern Israeli-occupied territories, triggering alarm sirens.
Sirens warning of a rocket attack were sounded in several Israeli communities, including the town of Kiryat Shmona, near the Lebanese border. Residents of Kfar Giladi and Tel Hai have also stated they heard loud explosions in the area, according to local media reports.
The surprise sirens sent residents scrambling to shelters, but there were no immediate reports of casualties or material damage.
The Israeli military announced in a statement that three rockets were launched from Lebanon, with one falling short of the border and the two others striking open areas inside Israeli-occupied lands.
"In response, artillery forces attacked Lebanese territory," the Israeli military announced.
The commander of the Lebanese Armed Forces had warned Israel against any provocative moves across the country's borders, saying the forces will allow no one to take advantage of Lebanon's political and economic crises to foment instability there.
"We keep an eye on our border to confront the Israeli enemy's danger, which has recently stepped up its aggressiveness against Lebanon and threatened to wage a new war," Joseph Aoun noted on the occasion of the Lebanese Army Day in late July.
"The Lebanese Armed Forces will remain the safety valve of our homeland and the backbone of the state. We will remain faithful to our oath no matter how rough the road or heavy the challenges. Our priority has been and will remain to protect and fortify the military," Aoun added.