2021-October-23 02:00
Society_Culture
2021-August-5  17:37
Iran Snatches Gold, 2 Silvers in Tokyo
TEHRAN (FNA)- Iranian athletes received a gold and 2 silver medals in Greco-Roman and freestyle wrestling and weight-lifting in Tokyo 2020 Olympic Games.
Mohammadreza Garayee, Iran's Greco-Roman wrestler at 67-kg weight category, defeated a rival from Ukraine 9-1 in the finals of Tokyo Olympic Games to win the gold medal of the competitions.
On his way to the final game, Garayee beat rivals from Colombia, Germany and Georgia.
Also, in weight-lifting, Ali Davoudi further boosted Iran's stance in the Tokyo games, by claiming a silver medal in the men's +109 kg category.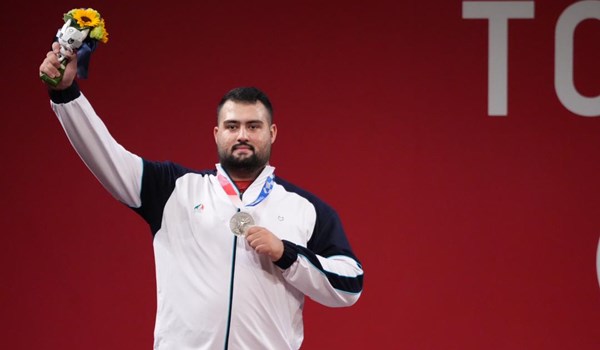 While defending champion, Lasha Talakhadze of Georgia, set 3 world records to retain his title in the heaviest men's weight-lifting category, Davoudi, came up 2nd, by a vast margin of 47 kilos in total.
He lifted 200 kilograms in the snatch, and 234 in the clean and jerk for a total of 434. Davoudi's silver enhanced Iran's ranking in the medals table, as they sit 27th, with 2 golds, one silver, and one bronze.
Also, Iranian freestyle wrestler Hassan Yazdani received the silver medal of the men's 86kg category at the 2020 Tokyo Olympics.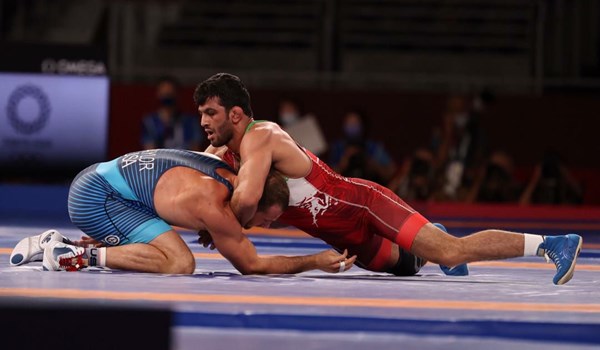 He lost the final bout in the last seconds 4-3 to David Taylor of the United States.
Russia's Naifonov and San Marino's Myles Nazem Amine won the bronze medals of this category.
Olympic Games, kicked off in the Japanese capital on August 1.