2021-September-19 06:19
World
2021-August-17  18:54
Taliban Announces 'Amnesty' for Afghan Officials, Urges Women to Join Gov't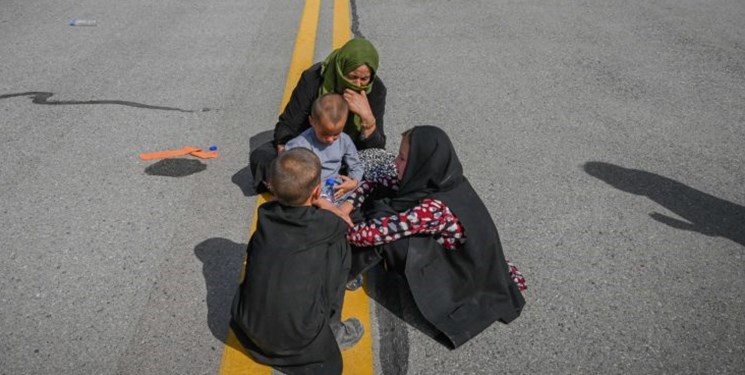 TEHRAN (FNA)- The Taliban group declared on Tuesday a general amnesty for all government officials and urged them to return to work, after taking power in Afghanistan.
"A general amnesty has been declared for all… so you should start your routine life with full confidence," according to a statement from the Taliban.
The group also urged women to join its government, trying to calm nerves across a tense capital city which saw chaos at its airport as Afghans tried to flee Kabul.
Enamullah Samangani, member of the Taliban's Cultural Commission, made the comments on Afghan state television, which the fighters now control.
Samangani stressed that the Taliban group doesn't want "women to be victims".
Head of the Taliban's Military Commission Mullah Yaqoob has also issued a voice statement declaring that no one is allowed to enter anyone's house, especially in the city of Kabul.
The statement comes after unconfirmed reports that the group had entered the homes of people in the capital.
On Tuesday, calm returned to Kabul's international airport after a chaotic day. US officials say seven people have died at Kabul airport on Monday, including some who fell from a departing American transport plane.
The rush to the airport began after Taliban entered Kabul, and the ousted Washington-backed President, Ashraf Ghani, left the country. With the capital now under Taliban control, the US and some other foreign diplomats and workers made for the airport, along with thousands of Afghan citizens looking for an escape to the West. 
There were no major reports of abuses or fighting in Kabul, but many residents have stayed home and remain fearful.
Earlier, Taliban Spokesman Suhail Shaheen has been issuing assurances about protecting Afghans' rights and denying reports of abuses against women.
The Taliban has declared the war in Afghanistan over and a senior leader noted the group would wait until foreign forces had left before creating a new governance structure.
The Associated Press news agency reported that senior Taliban leader Amir Khan Muttaqi is in the Afghan capital negotiating with Kabul's political leadership, including former President Hamid Karzai and Abdullah Abdullah, who once headed the country's negotiating council.