2021-September-16 19:37
417
2021-August-25  18:16
Iranian Scientists Develop Nanodrop Spectrometer Device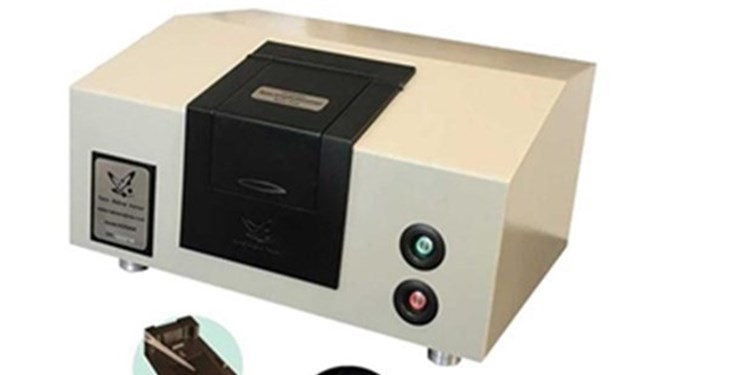 TEHRAN (FNA)- Iranian researchers at a knowledge-based company manufactured a nanodrop spectrometer device which helps them to study the structure of microparticles and diagnose viruses, including coronavirus.
"Nanodrop spectrometer device has various applications in the medical chemistry, physics and biotechnology fields," Mehdi Heidari, the CEO of Nano Mabna Iranian Company, said.
He added that one of the most important applications of the device is the measurement of amino acids, nucleic acids, and genetic fibers that are effective in biological studies and drug production, treatment of diseases and cellular and molecular research.
One of the advantages of this device is its accuracy and it can measure the concentration and purity of nucleic acids and proteins with a volume of one to two microliters with a detection limit of 2ng, Heidari said.
He added that this accuracy is important in studying the structure of viruses, and therefore the device is also used in the diagnosis of coronavirus and can help researchers in the study of biological structures and microparticles.
In a relevant development in October, Iranian researchers at Arak University in collaboration with the researchers of the Malaysian Industrial University (UTM) manufactured a special sensor that is able to diagnose COVID-19 within a few seconds, a member of Arak University scientific board, Mohammad Velasjerdi said.
Velasjerdi said that a joint research between the scholars of Arak University and UTM resulted in diagnosing coronavirus in a few seconds through examination of the patient's saliva as a relatively safe and sure method to control the epidemic.
"To Diagnose the coronavirus, we have used light fiber sensor with golden and graphene oxide coating. This sensor is able to diagnose the virus in the patient's saliva via changing the length and intensity of the wave obtained by optic analyzer," he further said.
 He went on to say that, during the research, the saliva of patients aged 34-72 were examined with the sensor, showing significant changes in the length and intensity of the obtained wave in proportion with the number of the viruses in different phases of the disease.
Research results have been published on highly credited Chemical Engineering Journal.