Politics
2021-August-29  15:28
Iran, Kuwait Stress Broadening of Bilateral Ties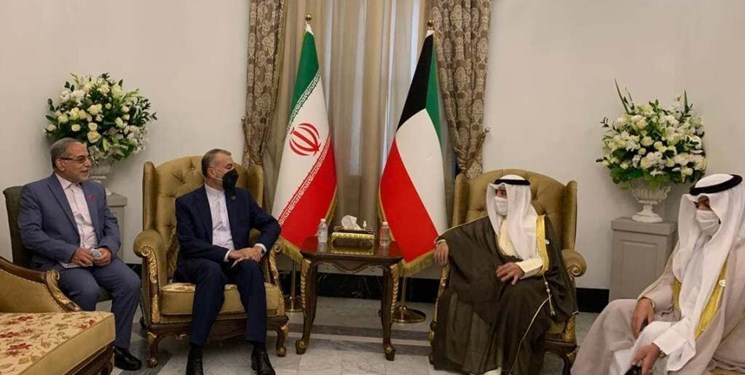 TEHRAN (FNA)- Iranian Foreign Minister Hossein Amir Abdollahian and his Kuwaiti counterpart Sheikh Ahmad Nasser Al-Mohammad Al-Sabah in a meeting in Baghdad underlined the need to expand mutual cooperation in different fields.
During the meeting in the Iraqi capital, the Iranian and Kuwaiti foreign ministers explored avenues for bolstering and reinvigorating bilateral relations in various areas.
During the meeting, Amir Abdollahian said that the two countries should also activate previous agreements.
The meeting between the two foreign ministers was held on the sidelines of summit of regional support for Iraq held in Baghdad on Saturday.
Amir Abdollahian has expressed Iran's readiness to enhance cooperation with Kuwait.
Elaborating on regional policies taken by new Iranian government on the neighboring cooperation, the foreign minister said that Iran supports any measure taken to activate joint economic commission between Tehran and Kuwait City.
The Kuwaiti foreign minister, for his part, reiterated his country's willingness to widen mutual cooperation.
The meeting was held on the sidelines of the 'Summit on Regional Support for Iraq' which kicked off in Baghdad on Saturday with delegations from Iraq's neighbors and some countries in the region and the world except Syria.
Iraq has announced that the aim behind holding the Baghdad summit is decreasing tension in the region, developing economic relations, and solving disputes among Iraq's neighboring states.