2021-September-17 09:05
Politics
2021-September-3  17:20
Envoy: Iran's Fuel-Loaded Vessel to Arrive in Lebanon Soon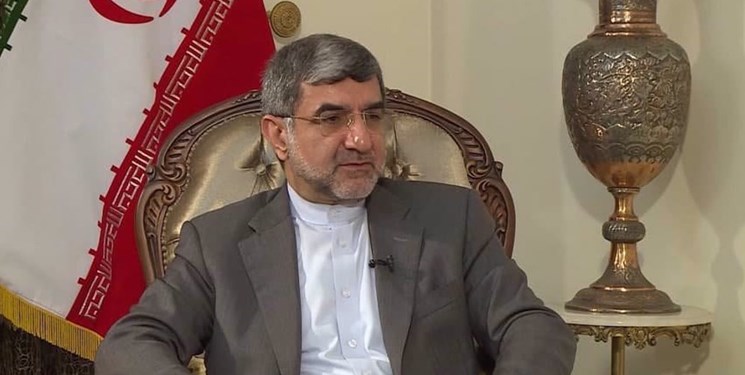 TEHRAN (FNA)- Iranian Ambassador to Beirut Mohammad Jalal Firouznia announced that the ship that has been loaded with Iran's fuel for Lebanon will reach its destination in the coming days.
"Sending the fuel is in the framework of brotherly relations between the two countries and trade law," Firouznia said while referring to the dispatch of Iran's fuel tanker to Lebanon.
"We stand by the regional countries against the policy of starving nations," he added.
Firouznia called the shipment an instance of natural and normal interaction between countries. "There is no reason for interference for any party, whether America or others," he said.
Since late 2019, Lebanon has been mired in a deep financial crisis that has caused the Lebanese pound to lose around 90 percent of its value to the dollar.
Severe fuel shortages and wide-scale power cuts have paralyzed the country, which is also grappling with a political deadlock.
The United States has played a major role in steering the crisis by taking the country under oppressive sanctions so it can impose its political preferences on it.
Apart from Iran, the Lebanese resistance movement of Hezbollah has also warned strongly against any attempts at interference with the shipment process.
Hezbollah's Secretary-General Sayyed Hassan Nasrallah has referred to the US Embassy in Beirut as the headquarters used for the direction of all the sabotage activities, whether the fuel shortage, the electricity crisis or any other disruptive measures.
The Iranian fuel tanker bound to Lebanon had reached the Syrian waters, the Lebanese media outlets reported on Thursday.
The Iranian ship carrying fuel for crisis-hit Lebanon has entered Syria's territorial waters, the Arabic-language al-Akhbar newspaper reported.
It added that the ship would unload the fuel cargo at a Syrian port, from where it would be transferred to Lebanon via tankers.
Informed sources said two other Iranian ships will deliver their fuel to Lebanon through the same mechanism, adding that the fourth vessel will probably depart Iran soon.