2021-September-19 06:55
Society_Culture
2021-September-5  15:54
Iran Kicks Off 3rd Clinical Trial Phase of Homemade Razi Cov Pars Vaccine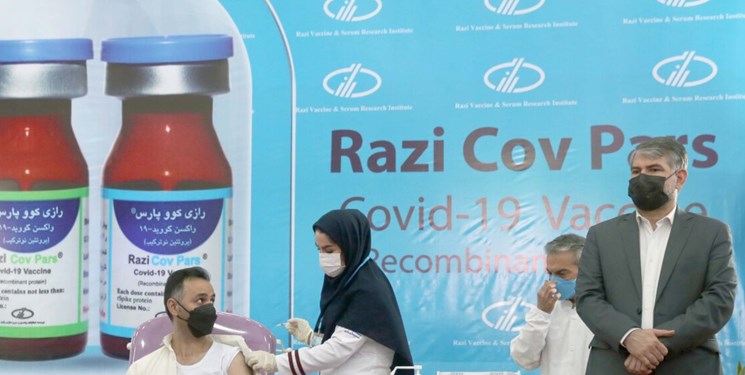 TEHRAN (FNA)- Iran started the third phase of the human trial of its second homegrown coronavirus vaccine, Razi Cov Pars, as the country is expediting the pace of vaccination against the COVID-19.
"The third phase will be carried out in Tehran and Alborz provinces with the participation of some 40,000 volunteers," Vice President for Research and Technology Affairs at the parent Razi Vaccine and Serum Research Institute and spokesman for the project Mohammad Hossein Fallah Mehrabadi announced on Sunday.
He pointed out that people aged 18 or above, who have not contracted the coronavirus, are eligible to take part in the trial.
"Razi Vaccine and Serum Research Institute has produced 400,000 doses of the vaccine last month," Fallah Mehrabadi said.
Razi Cov Pars is a recombinant protein subunit vaccine containing the COVID-19 spike protein. It reportedly tutors the immune system against the virus by producing antibodies.
The vaccine includes three doses. The first two doses are said to be injectable, whilst the third dose is intranasal.
On June 27, Iran's homegrown recombinant Noora vaccine, produced by Baqiyatallah University of Medical Sciences, was put on display during a ceremony in Tehran in the presence of Chief Commander of the Islamic Revolution Guards Corps (IRGC) Major General Hossein Salami, Iran's former health minister Saeed Namaki as well as other Iranian health officials.
Iran has also successfully completed the first phase of the human trial for FAKHRAVAC COVID-19 vaccine developed by the Organization of Defensive Innovation and Research.
It is the third Iranian COVID-19 vaccine reaching clinical trials, currently in the second phase.
FAKHRAVAC is an inactivated virus-based vaccine, and apparently requires two doses given by intramuscular injection 14 days apart.