World
2021-September-7  16:52
Source: Panjshir under Ahmad Massoud Force's Control
TEHRAN (FNA)- The Panjshir region is still controlled by the force of Ahmad Massoud, son of Ahmad Shah Massoud, the commander who was assassinated in 2001, a source said.
"Yesterday, with the prudence of the resistance commanders, Taliban members entered the province. While the Taliban thought Panjshir was under its control, the mountain behind the entrance of the region was exploded, trapping the Taliban and causing a siege on them on both sides," Qassem Mohammadi, a source close to Ahmad Massoud, told FNA on Tuesday.
"Panjshir is under the control of the resistance forces until this moment, and Baqlan and Andarab have been taken back from the Taliban. The war in Panjshir is over. People are moving towards their homes and the region is in the hands of the popular forces," he added.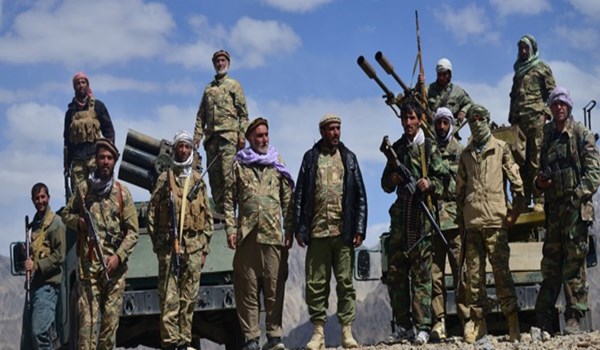 Mohammadi said that the National Resistance Front wants two things from the Taliban. "First, an interim government with an impartial person as the head; second, moving towards elections in which every party has its own candidate."
Asked about the whereabouts of Ahmad Massoud, he said that the Afghan leader is inside Afghanistan in a safe place not far from Panjshir, and will address people in the next few hours if he deems it necessary.
The Taliban had claimed victory on Monday in the last part of Afghanistan still holding out against their rule, declaring that the capture of the Panjshir valley completed their takeover of the country and they would unveil a new government soon. The resistance forces, however, have said that the fight is still not over.
Pictures on social media showed Taliban members standing in front of the gate of the Panjshir provincial governor's compound after days of fighting with the NRFA.
Ahmad Massoud, meanwhile, called for a "national uprising" against the Taliban.
Panjshir was the base of the Northern Alliance resistance fighters who toppled the Taliban with US air support in 2001 after the September 11 attacks on the US.
On Sunday, Massoud said that he was ready to cease fighting and start negotiations if the Taliban abandoned the province.
The Taliban have assured the people of the valley - who are ethnically distinct from the mainly Pashtun group - that there would be no "discriminatory act against them". But the situation on the ground punches holes in those promises.