2021-September-19 06:32
Politics
2021-September-11  17:15
Commander: Iran Eyeing to Further Broaden Defense Cooperation with Neighboring States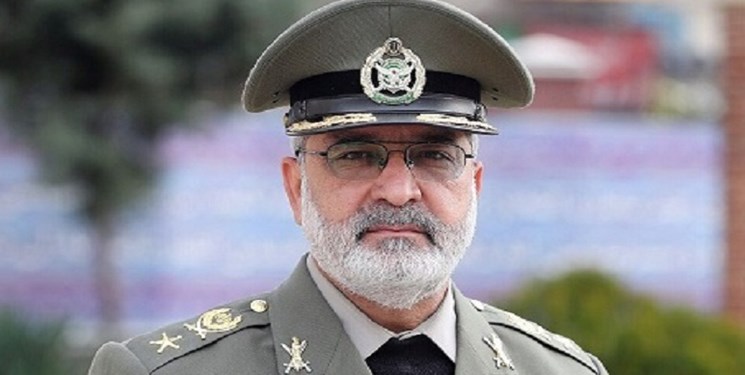 TEHRAN (FNA)- Deputy Commander of Iran's Army Brigadier General Alireza Sheikh underlined that the Islamic Republic has succeeded in widening its defense cooperation with different countries, specially the neighboring states, but still wants to tighten these ties.
"Cooperation with the armies of other countries, including Russia, China, Pakistan, India, Korea, Oman, Syria, and Iraq, will be further increased in various fields, specially training," General Sheikh said.
He pointed out that in the field of student exchange with other countries, the army hosts students from other countries and sends students abroad.
"The countries that send students to Iran will use the up-to-date tactical and combat knowledge of the Islamic Republic of Iran, which has been achieved out of the experiences of the 8-year Holy Defense and the Axis of Resistance operations," he added. 
In a relevant development earlier this month, the Iranian Army won the sixth edition of the International Army Games, titled 'Lords of Weapons', held in the city of Isfahan in Central Iran.
The participating military teams used heavy and light field artillery, air defense equipment, and personal weapons to compete in five steps.
The sixth edition of the international competitions began on August 22  with four participating teams from Iran, Russia, Uzbekistan, and Vietnam.
The games in the field of "Lords of Weapons" concluded on September 3 in the category of "Gunsmith Masters".
The competitions were held with the purpose of expanding peace, friendship, and cultural interaction between participating countries.