2021-September-26 15:28
Society_Culture
2021-September-12  14:41
Iran to Launch 2nd Production Line of Home-Made Coronavirus Vaccine Soon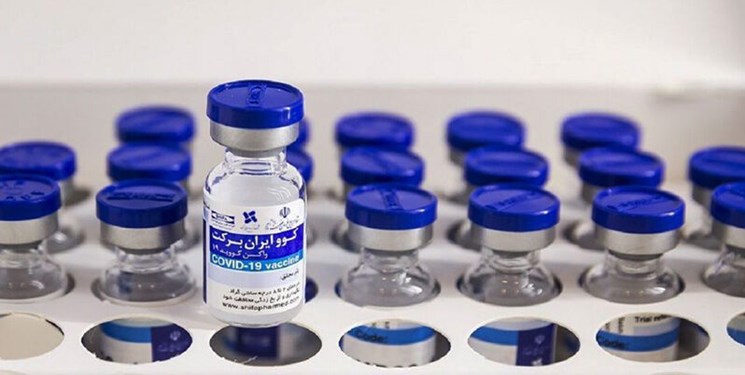 TEHRAN (FNA)- Head of the COV-Iran Barekat vaccine project at the Headquarters for the Execution of Imam Khomeini's Order (HEIKO) Hassan Jalili announced that the second production line of the home-made vaccine will be launched in the next few days.
"So far, nearly 10mln doses of COV-Iran Barekat vaccine have been produced, of which about 5.2mln doses of vaccine have been handed over to the health ministry after passing the quality control process," Jalili said.
"The rest of the vaccines will be gradually delivered to the health ministry for general injection in public vaccination centers after passing these steps," he added.
"The second industrial phase of the Barekat vaccine production line in the factory started last week, and in the upcoming days, the first shipment of this production line will be obtained by the scientists of Barekat Pharmaceutical Group, and the second phase will be officially launched," Jalili, also the managing-director of the Shafa Pharmed Factory in Iran, said.
He noted that the new line has the capacity to produce six to eight million doses of the COVID-19 vaccine, and it will add a good capacity to Iran's vaccination capacity.
Jalili also announced installation of the equipment of the third industrial phase of Shafa Pharmed Factory.
The official had earlier announced that the vaccine has proved 93.5% efficiency against coronavirus.
"The results of the first (human trial) phase of the vaccine showed that it is safe and the results of the second phase on a group of people aged 18 to 75 years old showed that the blood serum of the vaccinated people has 93.5% ability to neutralize the coronavirus," Jalili said.
He added that COV-Iran Barekat is also efficient on the British mutation, noting that the vaccine will be injected to the Iranian people across the country soon.
"We are also preparing the required documents for the World Health Organization, but the final documents will be sent when the data of the third phase of our clinical trial is completed, so at the moment we are preparing the data of the phases one and two at the request of the WHO. We will report the results to the WHO when the third phase is complete," Jalili said.
He also added that 12 countries, including Asian, South American and one European country, have filed request to import COV-Iran Barekat from Iran.