Politics
2021-September-12  15:30
Grossi Terms Talks with Iran's N. Chief Positive, Urges More Cooperation with Tehran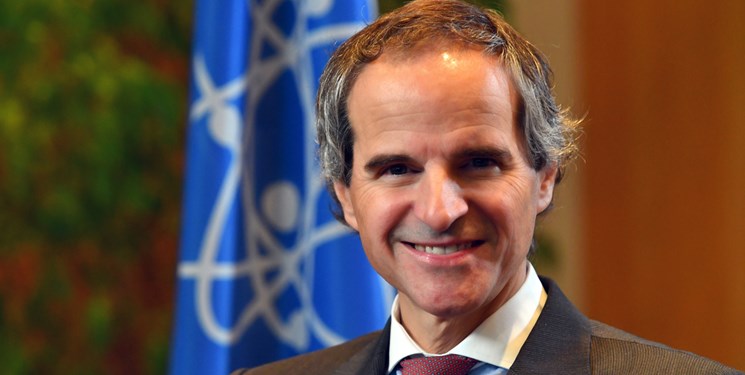 TEHRAN (FNA)- Director-General of the International Atomic Energy Agency (IAEA) Rafael Grossi said on Sunday that he has held a positive meeting with Iran's nuclear chief, and called for expanded cooperation between the two sides.
"This visit is very important to me because it is made after the empowerment of the new government in Iran. This means that Iran and the IAEA should work together and expand their cooperation," Grossi told reporters after meeting with Head of the Atomic Energy Organization of Iran (AEOI) Mohammad Eslami in Tehran.
"We need to negotiate and exchange views on issues. This is my first visit after the appointment of Eslami and technical issues were discussed," he added.
"The IAEA General Conference will be held in less than two weeks, and this is one of the important events in the world. I am glad to hear that Mr. Eslami is leading the Iranian delegation, and we agreed to continue the talks in Vienna, after which I will return to Iran for high-level talks with Iranian officials. I am glad that our talks were positive," Grossi said.
Grossi arrived in Tehran to meet with Eslami in the Iranian capital on Sunday.
The agenda of the IAEA chief's travel was not clear, but the trip comes after President Ebrahim Rayeesi warned the UN nuclear watchdog against the consequences of its "unconstructive" attitude towards Iran.
Iran's representative to the international organizations in Vienna Kazzem Qaribabadi said on Saturday that Grossi will hold talks with Eslami, and afterward, the two sides will issue a joint statement.