2021-September-17 07:52
Politics
2021-September-15  11:17
Iranian FM Asks Britain to Pay Long-Awaited Debt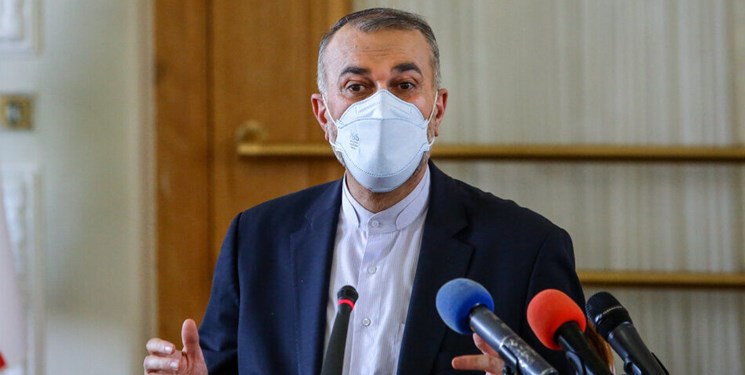 TEHRAN (FNA)- Iranian Foreign Minister Hossein Amir Abdollahian called on Britain to pay its debt to Tehran which has been delayed for over 40 years.
Amir Abdollahian wrote on his twitter page on Wednesday that he had received a congratulation call from British Foreign Secretary Dominic Raab where, among other issues, he urged London to pay its "old debt to Iran" arising from a cancelled arms sales deal.
"Receiving a cong(ratulation) call from FM Dominic Raab, expressed readiness for dialogue based on mutual respect; denounced EU's inaction under JCPoA; condemned US-made disaster in Afghanistan and reiterated need to form inclusive gov(ernment); and emphasized that UK's old debt to Iran must be repaid," he underlined.
Britain owes Iran roughly 400 million pounds for Chieftain tanks, which it sold to Tehran in the 1970s but never delivered. 
The debt is related to the purchase contract of tanks in 1971 signed by the British Ministry of Defense and the Pahlavi regime according to which the Britain was supposed to deliver 1,500 tanks and armored vehicles to Iran.
The debt, or court award, originated from the non-delivery of contracts to the Iranian ministry of defense of Chieftain tanks dating back to before 1979.
Britain refused to complete the contract after the Shah was deposed, even though Iran had paid the money fully in advance.