Politics
2021-September-16  18:02
Official: India Seriously Seeking Extensive Ties with Iran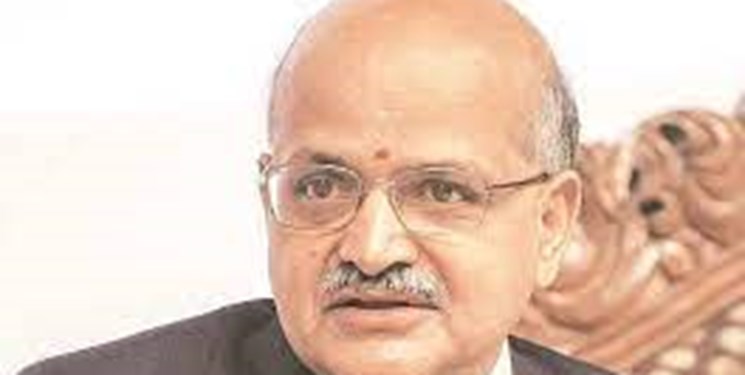 TEHRAN (FNA)- India's Deputy Commerce and Industry Minister Subrahmanyam said that New Delhi is seriously keen to further expand relations and cooperation with Iran.
Subrahmanyam made the remarks in a meeting with Iranian Ambassador in India Ali Chegini, discussing bilateral relations in varied areas.
In the meeting, the Indian official named the millennia-long cultural and civilization interaction between the two nations as a component of intimacy and brotherhood between Iran and India.
He said that India was serious in expanding cultural, economic, trading, scientific and technological ties with Iran and was ready to explore all ways and identify potentials in this regard.
Chegini, for his part, pointed to the current trade between the two countries and named supplying factors, food and agricultural products swap, medicine and its raw material, industrial cooperation, interaction in technology and knowledge-based production among privileged areas of cooperation.
He underlined that Iran and India are complementary, not rival, economies that can see multiplied surge in trading ties if all capacities are leveraged.
Earlier this month,  Indian Foreign Minister Subrahmanyam Jaishankar in a phone conversation with his Iranian counterpart Hossein Amir Abdollahian said that New Delhi attaches much importance to relations and cooperation with Tehran.
During the phone call, Jaishankar congratulated Amir Abdollahian on his appointment as Iran's foreign minister.
The Indian foreign minister said it is necessary Iran and India expand their ties.
He referred to the wide range of areas in which Iran and India work together like their regional and transportation cooperation, and invited the Iranian foreign minister to visit India for further negotiations.
The top Indian diplomat also said Iran and India need to continue consultations on Afghanistan.
Amir Abdollahian, for his part, appreciated the Indian counterpart's invitation, and underscored the need to expand Iran-India relations in different economic fields and also cooperation on vaccines.
The Iranian foreign minister called for speeding up the Chabahar Project and expanding trade with India.
Amir Abdollahian also referred to the situation in Afghanistan, and said it is Iran's principled policy to support the formation of an inclusive government in Afghanistan made up of all Afghan ethnic groups.
He said the international community, including the regional nations, should join hands to defuse the crisis in Afghanistan.