2021-October-24 21:13
World
2021-September-18  15:48
Chinese Military Slams US Warship as 'Troublemaker' to Peace in Taiwan Straits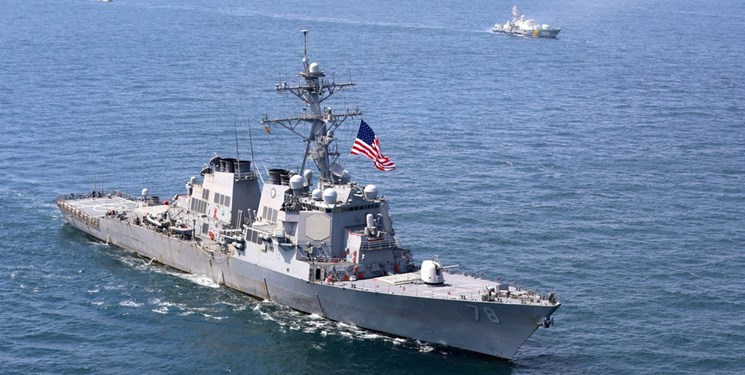 TEHRAN (FNA)- Calling a US warship "troublemaker" to the peace of Taiwan Straits, the Chinese People's Liberation Army (PLA) Eastern Theater Command on Saturday said it will maintain high alert at all times.
According to the spokesperson for the theater command Shi Yi, the military has tracked and monitored the movements of the USS Barry destroyer as it navigated through the Taiwan Straits on Friday, CGTN reported. 
The US has frequently operated such provocative actions, Shi added.
The Chinese military will resolutely safeguard the country's sovereignty and security as well as peace and stability of the region, the spokesperson stated. 
On Friday, the PLA conducted combat drills around the sea and air space in the Southwestern area of the Taiwan Island, a move to "improve the combat abilities of the army forces working as a team", Shi said.
Similar exercises will be carried out "regularly per the need to safeguard the safety of Taiwan Straits and the sovereignty of China", he added.