2021-October-24 22:16
World
2021-September-23  15:58
Biden Approval Rating Drops to Record Low 43 Percent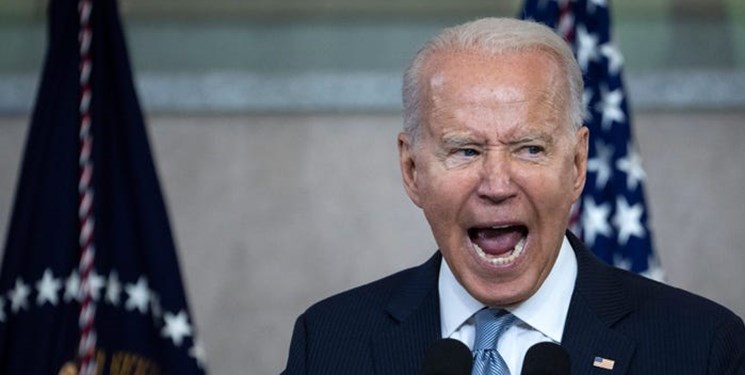 TEHRAN (FNA)- President Joe Biden's approval rating after eight months in office has dipped to 43 percent, according to a new Gallup poll released Wednesday, the lowest level of support the firm has recorded for the first-term president.
Gallup's poll, conducted from September 1 to 17, also marked the first time a majority disapproved of Biden's job performance, with 53 percent of US adults indicating they had a negative view of his presidency, The Hill reported. 
Biden's approval rating has remained high among Democrats, though it reached its lowest this month at 90 percent, with only 6 percent of Republicans this month giving Biden high marks.
Among independent voters, Gallup recorded the lowest approval rating for Biden to date, at 37 percent, a significant drop from his high of 61 percent measured during his first month in office. 
The latest Gallup poll was conducted following the US withdrawal from Afghanistan, with Biden's efforts to completely remove the US military presence from the country overshadowed by the Taliban's rapid consolidation of power 20 years after the US first toppled the militant group. 
Biden received bipartisan criticism over his handling of the chaotic efforts to evacuate Americans and vulnerable Afghans from the country, especially after ISIS's (ISIL or Daesh) Afghanistan affiliate carried out a suicide bombing at Kabul's airport, killing 13 US service members and tens of Afghan civilians. 
The president has continued to defend his decision to remove all US troops from Afghanistan by August 31, arguing that ongoing efforts to evacuate the Americans and Afghan allies who remain in the country would be much safer if done through diplomatic means. 
As the Gallup poll was being conducted, Biden also announced several vaccine mandates that have sparked fervent pushback from Republican leaders in several states, including his announcement that all US employers with 100 or more workers must require their workers to get fully vaccinated against COVID-19 or submit to weekly testing. 
Several Republicans and business groups have condemned the requirements as government overreach, with GOP attorneys general from 24 states threatening last week to sue Biden over the employer vaccine mandate. 
Biden's low Gallup approval rating comes after a Quinnipiac University poll released last week showed the president's overall approval rating at 42 percent, with 50 percent disapproving of Biden's job performance. 
Additionally, a new survey from Harvard CAPS-Harris Poll released Monday showed Biden and former President Donald Trump statistically tied in terms of favorability among US voters. 
Wednesday's Gallup poll, which included a random sample of more than 1,000 US adults, had a margin of error of four percentage points.