Politics
2021-September-23  16:10
Iran Raps US Dishonesty in N. Deal Talks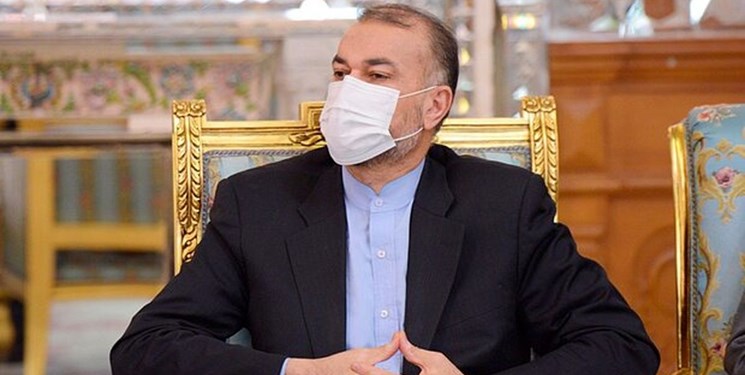 TEHRAN (FNA)- Iran's top diplomat Hossein Amir Abdollahian in a meeting with his Swiss counterpart Ignazio Cassis criticized Washington for its dishonesty in the nuclear deal talks, and called on the US to change its approach.
During the meeting held on Wednesday on the sidelines of the UN General Assembly, Amir Abdollahian referred to the stable and good ties between the two countries, saying, "We want to expand bilateral relations more than before and see the vast presence of Swiss firms in Iran's economic and development projects. There are many grounds for developing relations between the two countries."
Fortunately, there are good frameworks for strengthening relations between the two countries. In this regard, it is appropriate to hold a joint economic commission soon, the top Iranian diplomat emphasized.
Explaining the Islamic Republic of Iran's position on the Vienna talks and the JCPOA, the Iranian foreign minister said, "Unfortunately, the Americans have not been and are not honest in the nuclear negotiations. Washington has no choice but to completely reconsider its approach and behavior. It is essential that both the Americans and the European parties show the necessary flexibility for the future negotiations to have tangible results."
The top Swiss diplomat, for his part, reviewed the results of his previous visit to Tehran and said, "We attach great importance to relations with Iran. In this regard, important meetings are being organized between our colleagues in different fields in coming months."
At the end of the meeting, Cassis stressed Berne's readiness to fully expand relations with Iran and said: Switzerland is prepared for any kind of cooperation necessary to make better and more use of the Swiss financial channel to supply the goods that Iran wants.
Iran and the other five remaining parties to the nuclear deal signed between Tehran and world powers in 2015, officially known as the Joint Comprehensive Plan of Action (JCPOA), that is, Britain, France, Germany, Russia and China, have held six rounds of talks in Vienna to salvage the faltering agreement by bringing the US, as the violator of the deal, back into compliance.
In quitting the JCPOA in May 2018, the administration of former US President Donald Trump reinstated the sanctions on Iran that had been lifted under the accord, while mounting pressure on the country with new bans, as the other parties stood by and failed to protect Iran's contractual benefits.
During his first televised address to the Iranian people, Iranian President Seyed Ebrahim Rayeesi dismissed the idea of holding negotiations over the JCPOA revival under pressure, saying such tactics have never yielded the US and Europe any result.
"Negotiation and dialog have always been and will continue to be part of the instruments that are in the service of diplomacy. We do not balk at negotiation and dialogue," he said, adding, "But the Americans and the Westerners are after negotiation in conjunction with pressure. This is while negotiations are there to avoid pressure."