World
2021-September-25  12:51
China Accuses US of Interfering in Hong Kong 100 Times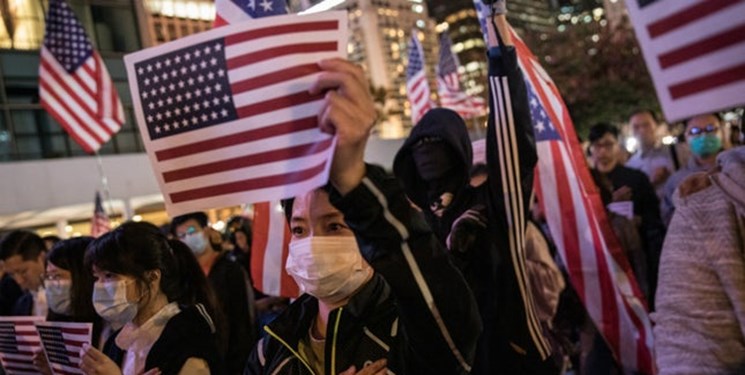 TEHRAN (FNA)- The Chinese Ministry of Foreign Affairs released a list on Friday of 100 times it says the US has interfered with Hong Kong.
The list, titled "US Interference in Hong Kong Affairs and Support for Anti-China, Destabilizing Forces", has five different categories detailing the ways China says the US has interfered with the semi-autonomous city, The Hill reported. 
The categories include "Hong Kong-related Acts", sanctions, "making unfounded charges" against Hong Kong authorities, supporting those who are anti-China and working with other countries to pressure Hong Kong. 
The fact sheet includes instances from 2019 to 2021, including both the Donald Trump and Joe Biden administrations in its complaints. 
Among the criticisms, the ministry condemned Biden for calling the closing of the biggest pro-democracy paper in the city, AppleDaily, "a sad day for media freedom".
Beijing also condemned Trump for signing the Hong Kong Human Rights and Democracy Act of 2019 and Hong Kong Autonomy Act.
The list includes complaints against multiple US politicians, Democrats and Republicans, for legislation they have proposed or condemnations they have made against mainland China in regards to Hong Kong.