Politics
2021-September-26  13:07
Top Diplomats Discuss Unfreezing of Iranian Assets by Iraq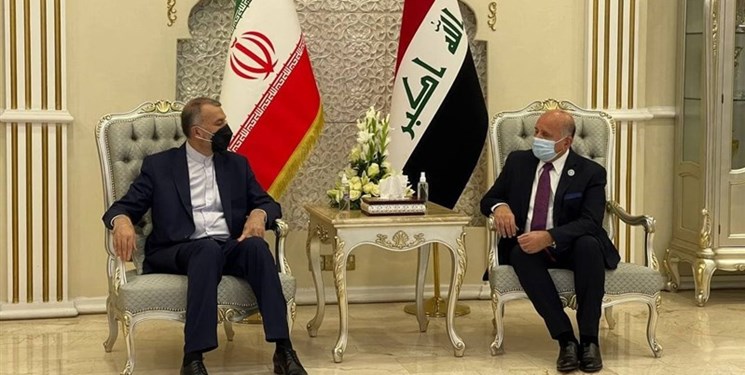 TEHRAN (FNA)- Iranian Foreign Minister Hossein Amir Abdollahian and his Iraqi counterpart Fuad Hossein in a meeting in New York underlined serious efforts to release Iran's frozen assets in Iraq.
During the meeting held on the sidelines of the UN General Assembly in New York on Saturday, economic diplomacy was another topic discussed by the two foreign ministers.
Also an agreement was reached between the two sides on pursuing issues related to gas and electricity exports to Iraq. Amir Abdollahian and Hossein also agreed that certain issues between the two countries, including transferring Iran's assets frozen by the Iraqi government (due to the US sanctions), should be pursued more seriously than before and the problem should be resolved as soon as possible.
During the meeting, the two top diplomats also conferred on bilateral ties as well as the latest developments in the region, the Persian Gulf and Afghanistan.
Amir Abdollahian and Hussein had also earlier this month held phone talks to confer on bilateral relations and the latest developments in the region, including the recent Baghdad summit.
The 'Summit on Regional Support for Iraq' was held in Baghdad late in August with participation of delegations from Iraq's neighbors and some countries in the region and the world except Syria.
Iraq announced that the aim behind holding the Baghdad summit was decreasing tension in the region, developing economic relations, and solving disputes among Iraq's neighboring states.
While in Baghdad, Amir Abdollahian in separate meetings with Iraqi President Barham Salih and Prime Minister Mustafa al-Kadhimi renewed Iran's support for Iraq's national sovereignty, independence, and territorial integrity.