2021-October-23 03:02
Politics
2021-September-26  16:49
President Calls for Strengthening Private Sector to Develop Iran-Belarus Ties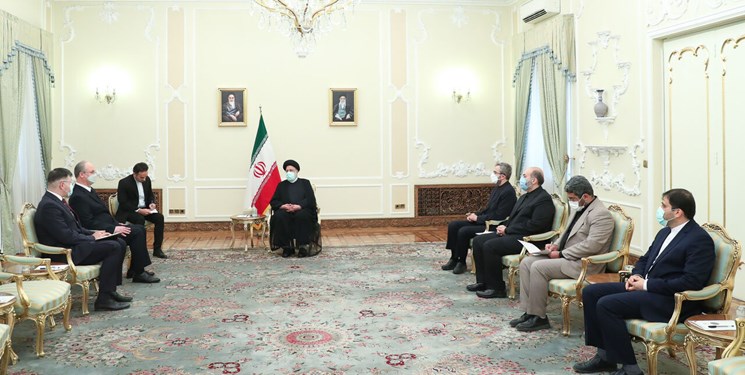 TEHRAN (FNA)- Iranian President Ebrahim Rayeesi said on Sunday that the private sector in Iran and Belarus should be strengthened to further broaden economic and trade relations and cooperation between the two countries.
Iran-Belarus relations need progress in all areas, including economic and trade, Rayeesi said in a meeting with new Belarusian Ambassador to Tehran Dmitry Koltsov.
He said that providing the ground for private sector activities and business companies of the two states can be effective in strengthening economic and trade cooperation between Iran and Belarus.
Koltsov, for his part, termed Iran-Belarus relations deep-rooted and friendly, noting that his main mission is to develop relations between the two countries.
He stressed that Belarus has been and will always remain a friend of Iran, and emphasized that Belarus is ready to promote the level of trade exchanges and pave the way for the presence and investment of Iranian companies.
In a relevant development in October, Iran's Ambassador to Minsk Saeed Yari and Belarus Industry Minister Piotr Parkhomchik in a meeting discussed the broadening of mutual cooperation in different fields, economy in particular.
During the meeting in the Belarus capital, the two sides underlined the need to expand bilateral relations in the trade and economic fields. 
Belarus industry minister, meantime, stressed the need to accelerate development of industrial cooperation between Iran and Belarus, and voiced readiness for any cooperation in this field.