2021-October-16 15:39
Society_Culture
2021-September-27  14:58
Iran Grants 'Martyr' Title to 'Hero' Teenager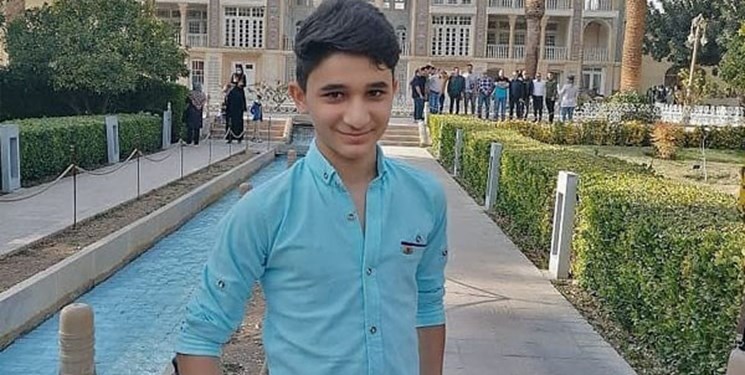 TEHRAN (FNA)- Supreme Leader of the Islamic Revolution Ayatollah Seyed Ali Khamenei agreed with the authorities' proposal to give the 'martyr' title to an Iranian teenager who rescued two women trapped in fire and passed away of burns later.
The title was granted upon a request by head of Foundation of Martyrs and Veterans Affairs Amir-Hossein Qazizadeh Hashemi who was receiving a flood of calls by Iranians on social media and other platforms in recent days to attribute the martyrdom status to Ali Landi, the Iranian boy for his heroic feat.
Ali, a 15-year-old schoolboy, passed away of his injuries on Friday, two weeks after he helped the neighboring women escape their burning home and tried to throw a gas cylinder out of the window to stop the fire spreading.
The two neighbors, a woman in her eighties and her daughter, reportedly suffered superficial burns in the September 9 blaze.
The teenager died of "90 percent burns", said Imam Musa Kazim Hospital in the city of Isfahan, where he was transferred from his hometown of Izeh in Khuzestan Province.
On Saturday, the office of Ayatollah Khamenei contacted his family to offer condolences. 
President Seyed Ebrahim Rayeesi said Ali's "story of self-sacrifice must be narrated through art and literature to inspire future generations".
Several Iranian officials, including interior and intelligence ministers Ahmad Vahidi and Esmail Khatib, also extended condolences and hailed the teenager's bravery. 
Iranians paid their tribute to the teen's courage online, as many people took to social media and posted about him, with many even urging the ministry of education to include his courageous story in textbooks.