2021-October-25 05:37
Politics
2021-October-6  19:58
Iran Helps Yemen to Set Up Hospital Emergency Ward after 25 Years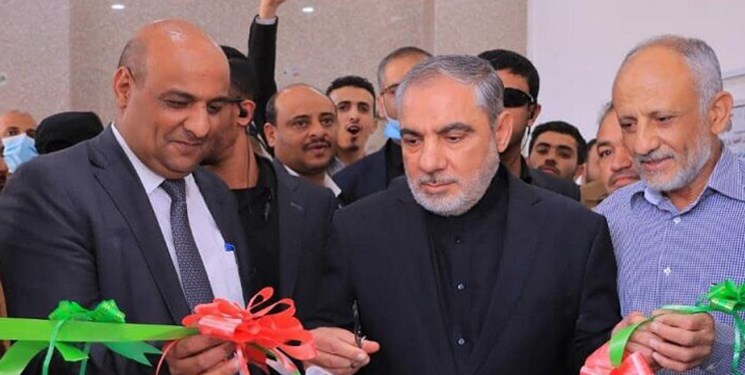 TEHRAN (FNA)- Iran helped Yemen to restore an emergency ward at a key hospital in the capital city of Sana'a after 25 years that it had stopped functioning.
Iran's Ambassador to Yemen Hassan Irlou re-inaugurated the al-Jomhouri Hospital's Emergency Gynecological and Obstetric Operations Ward on Tuesday.
"The hospital's restoration went underway at the request of Dr. Taha al-Motavakkel, the Yemeni National Salvation Government's health minister," Irlou said.
Several Yemeni officials, who were present at the ceremony, conveyed their country's gratitude towards Supreme Leader of the Islamic Revolution Ayatollah Seyed Ali Khamenei and the Iranian people over the assistance.
They reminded that Tehran's support for the country had come at a time when the impoverished country was in the seventh year of an all-out Saudi Arabia-led and United States-backed war and siege.
Yemen has been withstanding more than six years of invasion by Saudi Arabia and its allies. The war has been trying unsuccessfully throughout the period to restore power in Yemen to the country's former Riyadh-friendly officials.
Yemen's defense forces have vowed not to lay down their arms or stop their resistance operations until the country's complete liberation. Towards the purpose, they have been staging daring retaliatory attack against the invading coalition, many of which has hit the heart of the aggressors' respective territories.