2021-October-21 10:54
Society_Culture
2021-October-10  19:17
Health Minister: Iran Ready to Help Victims of Kunduz Terrorist Attack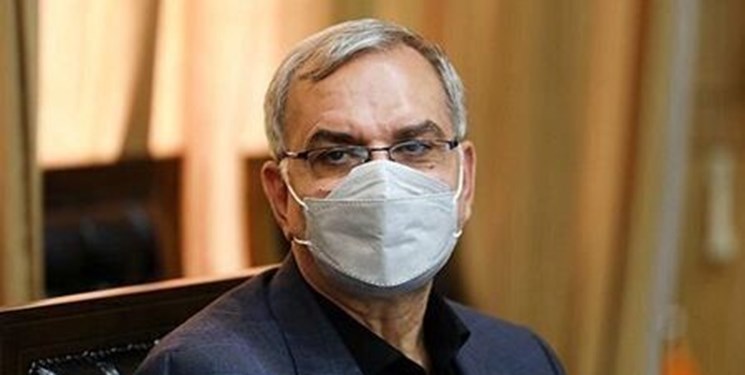 TEHRAN (FNA)- Iran's Health Minister Bahram Einollahi in a message on Sunday voiced his ministry's readiness to provide assistance for the people injured in the terrorist attack on a mosque in Kunduz, Afghanistan.
The Iranian health minister condemned the terrorist incident on the Shiite mosque in Kunduz Province in Afghanistan, and sympathized with the families of the victims.
He called on international organizations and the Afghan government to investigate the issue and address the problems the people affected were faced with.
"The Health Ministry of the Islamic Republic of Iran is ready to provide the injured people with medical assistance, if needed, through Iran's Red Crescent Society and other medical service provider agencies," Einollahi added.
A bomb blast near a Shia mosque in Kunduz province on Friday killed at least 50 people and injured more than 90 others.
In a relevant development on Saturday, Supreme Leader of the Islamic Revolution Ayatollah Seyed Ali Khamenei strongly condemned the recent terrorist attack in Afghanistan's Kunduz region, and called for punishment of the culprits behind the heinous crime.
In a message of condolence to Afghan officials, Ayatollah Khamenei underlined that the tragic incident caused a lot of grief and sorrow.
Iran's Supreme Leader called on officials in the neighboring and brotherly country of Afghanistan to bring bloodthirsty perpetrators behind the heinous crime to justice and take the necessary measures to prevent the recurrence of such tragedies. 
Ayatollah Khamenei further asked God Almighty for mercy and blessing to the martyrs of the incident and immediate recovery for the injured, and patience and peace for their families and the survivors.
In a relevant development also on Saturday, Iranian President Seyed Ebrahim Rayeesi in a message condemned the recent terrorist attack in Kunduz region of Afghanistan, and said that the heinous crime has been carried out with US support.
President Rayeesi extended his condolences to the people of Afghanistan and to all humanity on the martyrdom and injury of a large number of innocent people of Afghanistan. 
"This crime which was committed with the aim of sowing division among Muslims was committed by those whose anti-human and anti-religious nature is clear to everyone," the Iranian president said in his message. 
President Rayeesi, meantime, blamed the US for backing the takfiri terrorist groups, and said, "The United States has facilitated the expansion of the activities of ISIL criminals in Afghanistan and prevented up-rooting them."
The Iranian president, meantime, expressed concern over the continuation of terrorist acts and the combination.
President Rayeesi, also called for the formation of an inclusive government in Afghanistan as a way of thwarting the plots for Afghanistan and reaffirmed Iran's support for Afghan brothers and sisters.