2021-October-16 16:35
World
2021-October-11  14:36
Report: Hundreds of Thousands of US Troops Still Unvaccinated Ahead of First Vaccine Deadline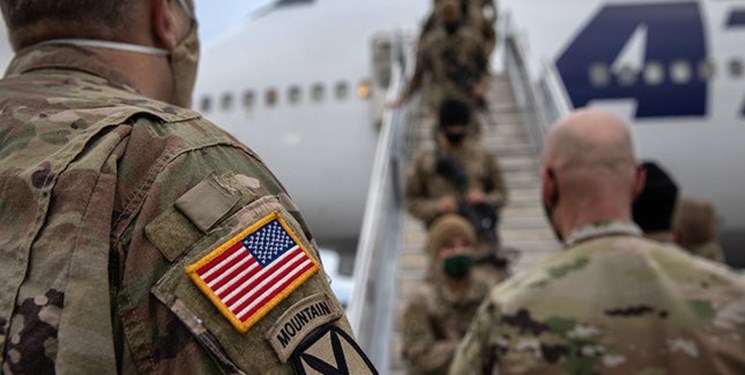 TEHRAN (FNA)- Hundreds of thousands of US troops have yet to be fully vaccinated against COVID-19 as the first deadline for inoculations approaches for several branches of the military.
Active-duty members of the Navy and Marine Corps have until November 28 to show proof of full vaccination against COVID-19. Deadlines differ between military branches, and, as The Washington Post reported, vaccination rates also differ.
In the Air Force alone, 60,000 personnel are yet to be fully vaccinated with three weeks until the branch's November 2 deadline.
Currently, 90 percent of active-duty Navy personnel are fully vaccinated, while only 76.5 percent of active-duty Marine Corps personnel can say the same — and only 38 percent Marine Corps Reserve personnel, though the latter has an additional month to get fully immunized. Members of the Army Reserve and the Army National Guard have until June 30, 2022, to get fully vaccinated.
Though they declined to say what was behind the lag in vaccinations, a Marine Corps spokesperson told The Post that there was a 292 percent increase in members being vaccinated in the six weeks after the mandate was announced.
The Post noted that COVID-19 deaths among US military members spiked in the past few months.
In July, President Joe Biden announced a vaccine requirement for federal government workers. Last week, the US Office of Personnel Management said the federal vaccine mandate could be enforced beginning November 9.
The Army defended its June deadline for vaccinations for Reserve and Guard members, telling The Post the date was reflective of the Army's size relative to the other branches.
Army spokesperson Lt. Col. Terence Kelley stated, "We expect all unvaccinated soldiers to receive the vaccine as soon as possible. Individual soldiers are required to receive the vaccine when available."
Rep. Ruben Gallego (D-Ariz.), a member of the House Armed Services Committee, called the Army setting this deadline nearly a year away "jarring."
"I think the Army needs to take this seriously and their effort to explain away the problem" is irresponsible, Gallago told The Post, adding, "You're allowing a lot of room for people not to be deployable."