2021-October-27 00:15
Politics
2021-October-13  13:29
Iran, Azerbaijan Vow to Resolve Issues via Talks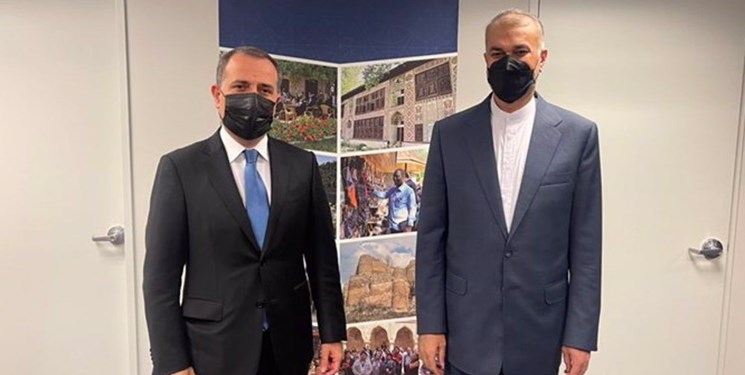 TEHRAN (FNA)- Iranian Foreign Minister Hossein Amir Abdollahian and his Azerbaijani counterpart Ceyhun Bayramov in a phone conversation underlined the need for the resolution of recent issues between Baku and Tehran through dialogue and cooperation.
During the phone talk on Tuesday, Amir Abdollahian told Bayramov that any concerns or issues between Tehran and Baku must be resolved through dialogue and cooperation, and also in a calm and friendly atmosphere.
The top Iranian diplomat stressed the need for mutual respect, independence, sovereignty and integrity of the territories of both countrie.
"Tehran and Baku have a long-standing relationship," Amir Abdollahian said.
Referring to the depth of relations between the two countries, the Iranian foreign minister said Tehran is waiting for an end to the problem of Iranian truck transportation bound for Armenia through Azerbaijani territory.
"The two countries have enemies that should not be given an opportunity to strain relations between them," Amir Abdullahian said, stressing the need for "removing anxiety through dialogue and cooperation."
The Azerbaijani foreign minister, for his part, described his country's relations with Tehran as "friendly" and said that "relations with friendly countries are a priority for the Republic of Azerbaijan".
Calling for "solving problems through dialogue and in a calm and intimate atmosphere", Bayramov suggested that customs officials in the two countries hold talks to end the problems of exporting Iranian goods through Azerbaijani territory, and promised to pursue the case and release of two Iranian drivers, who were arrested last month.
Amir Abdollahin called his Azeri counterpart came as the top Iranian diplomat haspreviously sounded a warning concerning certain provocations by the Israeli regime near Iran's borders in Azerbaijan.
The Iranian foreign minister had said that the Israeli regime used the flare-up of tensions between Azerbaijan and Armenia over the Nagorno-Karabakh region last year to establish a presence in parts of Azerbaijan.