Politics
2021-October-16  13:03
Iran: US, NATO Should Pay for Destructive Role in Afghanistan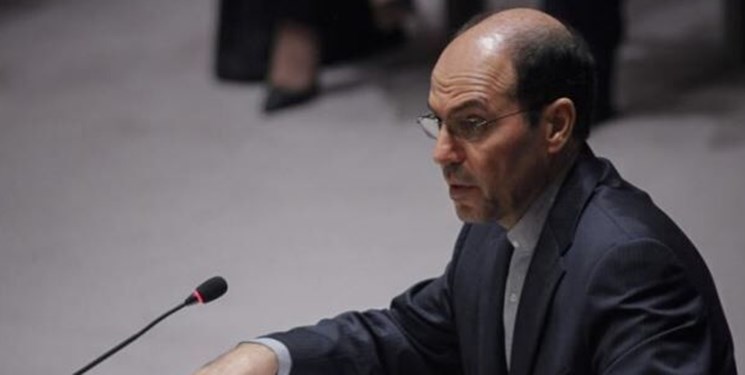 TEHRAN (FNA)- Iran's Ambassador to the European Union Gholamhossein Dehqani underlined that the US and other member-states of the NATO military alliance should shoulder the responsibility for the negative consequences of their invasion of Afghanistan.
Dehqani made the remarks addressing a virtual meeting of the International Center for Migration Policy Development (ICMPD).
The Iranian ambassador referred to the reasons behind the current crisis in Afghanistan, and said that Iran has always suffered from the crises in the neighboring country.
"Invasion of Afghanistan by the NATO destroyed the social structure and lifestyle in the country and those who invaded must take the responsibility of their malign role in Afghanistan," he underlined.
The Iranian envoy, meantime, said that while the invaders systematically evade their humanitarian responsibilities and shut their borders to Afghan refugees, the mere rhetoric wouldn't help solve the crisis in Afghanistan.
Referring to the flow of Afghan refugees, Dehqani said that it shouldn't be taken for granted that only neighbor countries must host Afghan migrants.
The Iranian ambassador reiterated that the international community should prevent Afghan people from leaving their country by providing them with effective assistance.
In relevant remarks earlier this month, Iran's Ambassador and Permanent Representative to the UN Office in Geneva Esmayeel Baqayee Hamaneh said that the oppressive US sanctions are hindering the realization of the principle of humanitarian solidarity to help the people of Afghanistan.
Baqayee Hamaneh made the remarks at the 72nd session of the Executive Committee of the High Commissioner's Programme (4 – 8 October 2021), which was held at the UN headquarters in Geneva to discuss the humanitarian crisis in Afghanistan.
The Iranian envoy stressed the need to form an inclusive government in Afghanistan that represents all the people of Afghanistan, including all ethnicities and religions, that respects human rights and behaves based on good neighborliness with neighboring countries.
He also pointed to the negative consequences of military intervention in Afghanistan, and added, "The Afghan people under such circumstances deserve international understanding and support. No humanitarian aid will replace lasting peace and stability in Afghanistan, and the international community must properly fulfill its responsibility to protect the Afghan people."
Baqayee Hamaneh said that the negative consequences of oppressive US sanctions affect the capabilities of host countries to support Afghan refugees and prevent the realization of the principle of humanitarian solidarity in helping the Afghan people.
He reiterated that the unilateral US sanctions have seriously endangered a lot of the humanitarian efforts to meet the needs of Afghan refugees.
Baqayee Hamaneh called on the United States to be part of the solution, not the problem.
Afghanistan relies on Iran for transit routes and imports, including fuel. According to customs officials, all Iranian borders with Afghanistan have reopened and goods are transiting safely.
In a relevant development last month, Supreme Leader of the Islamic Revolution Ayatollah Seyed Ali Khamenei underlined that Iran would continue to support the Afghan people.