426
2021-October-16  10:43
Ramin Mazaheri: "Fight for $15" Decods Biden Admin Ethics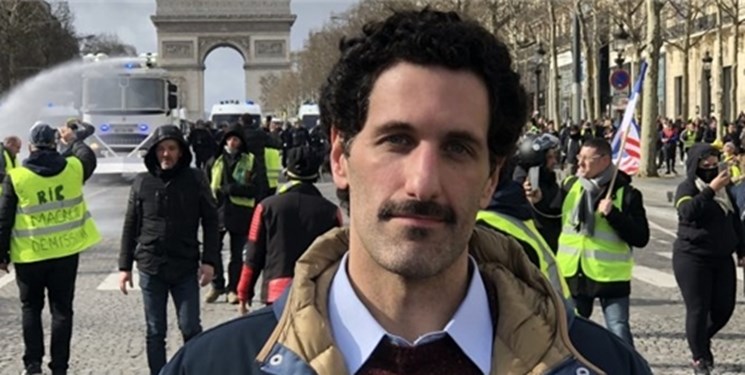 TEHRAN (FNA)- Ramin Mazaheri, author and journalist, says White House's backtracking minimum wage of $15 per hour indicates the US ruling class has no desire to improve the lives of the lower classes.
Speaking in an interview with FNA, Mazaheri said, "Assuming that the US ruling class cares about their people is just not something which can be backed by logic or facts, or found in the structures of the US system."
Ramin Mazaheri is an Iranian-American author and journalist in the US. He has authored several books on the Western polities. His works have appeared in various journals, magazines and websites, as well as on radio and television.
Below is the full text of the interview:
Q: The $15 minimum wage was Biden's pledge made in his presidential campaigns. Why did the administration and the Democrat Senators show boredom with the pledge?
A: The important things to realize about the "Fight for $15" is that it began over a decade ago, in 2009; that even if Joe Biden reverses on his backtracking $15 per hour would not be fully implemented until 2025; and that - crucially - serious inflation means that $15 in 2025 will not buy you the same goods as it would have in 2009.
It is vital to remember how phony the government numbers are in the United States, but perhaps nowhere more than with the inflation rate. (After all, if the official rate was higher than the meager social security and welfare it gives back would have to drastically increase, and US neoliberal culture detests such economic redistribution.) The official rate does not include energy, housing or even food. Many say education and medical costs - which are nearly free in most other developed countries but which have, tragically, exploded in price in the US in recent decades - are severely undercounted as well.
This explains why the real inflation rate is actually over 10% annually, far greater than the official 1-2%. This is not a new phenomenon created by the pandemic - unbiased private-sector examinations have repeatedly concluded that the real rate of inflation is between 7-13%, depending on the locale, for years. However, we should add on the realization - already being reported - that inflation is going to significantly increase in the post-pandemic US.
So it is crucial to understand that background because it shows us how the "Fight for $15" has been going on so very long that by the time the US ruling class agrees to mandate that wage it will be too late to be a true increase at all.
Q: With the removal of the minimum wage raise to $15 per hour from the stimulus bill, how would millions of US workers be economically and socially affected?
A: Increasing the federal minimum wage (which has not seen an increase since 2009, back when it was just the "Great Financial Crisis" and not yet the "Great Recession") from $7.25 to $15 per hour would instantly improve the financial futures (and presents) of not just 30 million workers but the families who depend on them. The effects on poverty in America would be tremendously positive.
Both Donald Trump and Biden had the federal Center for Disease Control issue a nationwide moratorium on evictions, but the problem is that there are many people who do not realize they need to file paperwork and inform their landlord in order to forestall an eviction. Places like Texas have said they will ignore the federal moratorium altogether, while other states are also - as usual - favoring landlords and not renters. So there is certainly a looming eviction crisis for millions, one which could have been alleviated by Biden not backtracking on $15 per hour.
Q: Why is that the case both mainstream parties' actions are in support of the wealthy minority, not the low-income majority?
A: The US ruling class has absolutely no desire to improve the lives of the lower classes, nor do they have - due to their lobby money-based and aristocratic/bourgeois/anti-socialist system - any electoral pressures to do so. Assuming that the US ruling class cares about their people is just not something which can be backed by logic or facts, or found in the structures of the US system.
The US is in the midst in an economic disaster comparable to the Great Depression, but we must remember that back in 1932 it was impossible for the US ruling class - led by Franklin Delano Roosevelt - to not make at least some compromises with the economic redistribution ideas of socialism, which were so very prevalent back then. Joe Biden has no such pressures today – it is a neoliberal era.
It is telling that in FDR's first 100 days he passed 15 major bills which established hugely influential socio-economic programs, whereas Biden's $1.9 trillion stimulus bill did not establish a single long-term program, as it included nothing but one-time payments. Biden's first 100 days ended April 30, and it made clear how different the US ruling class is - and how far less political and ideological pressure they are under from a strong opposition - from 90 years ago.