Politics
2021-October-20  11:21
President Rayeesi Calls for Muslims Unity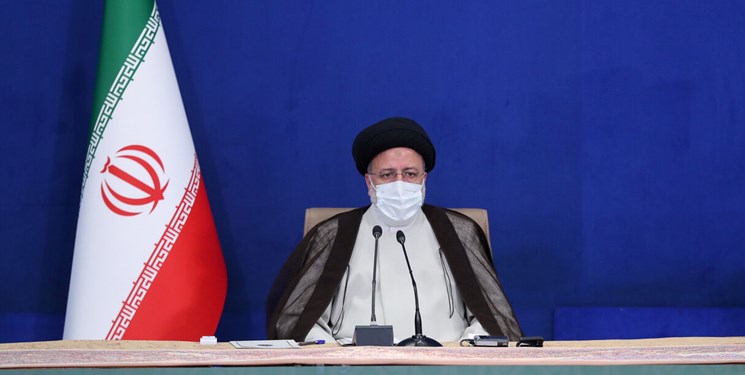 TEHRAN (FNA)- Iranian President Seyed Ebrahim Rayeesi called on Muslim nations to strengthen their unity and establish stronger relations, and said that they should not allow enemies to deceive them through sowing seeds of discord.
The Iranian president made the remarks speaking at the opening ceremony of the 35th International Conference on Islamic Unity in Tehran on Tuesday,.
President Rayeesi urged Muslim nations to stay away from discord and division and to avoid any divisive remarks and statements.
The Iranian president also urged the Muslim Ummah to exert efforts to liberate themselves from the yoke of the global arrogance.
He also blasted the hegemonic powers for attempting to sow the seed of discord among Islamic nations.
President Rayeeis, meantime, paid homage to the late secretary-general of the World Forum for Proximity of Islamic Schools of Thought, Ayatollah Mohammad Ali Taskhiri, and anti-terror commander Lieutenant General Qassem Soleimani, who was assassinated by the US in early January 2020.
He described the proximity of Islamic schools of thought as an essentially strategic approach for the entire Muslim world to adopt, describing Prophet Mohammad (PBUH) as the pivot of unity among Muslims.
"After World War II, the hegemonic system faced only one sole power, and that was the Islamic system. It, therefore, placed on agenda various threats such as forming Takfiri groups, arming and funding the outfits in order to plunder Muslim nations, provoking divisions among Muslims, and installing weak government that pursue their own interests, rather than those of the Muslim world," the Iranian president said.
He called for closer scientific, cultural and media cooperation among Muslim countries.
"We seek to ensure stability in Islamic countries, as opposed to the enemy, which tries to create instability. We believe unity is the strategy that the Islamic community should adopt, but the enemy's strategy is to sow discord," he added.
The 35th International Conference on Islamic Unity kicked off in Tehran on Tuesday, and hundreds of Muslim scholars and thinkers from around the world are participating in the international event.
Several dozen guests are in the Iranian capital in person, while the rest are attending the six-day conference virtually.
Forging peace and unity in the Muslim world and refraining from discord and conflict are the main themes. Fighting extremism and terrorism and promoting respect among different schools of thought are some of the topics that will be highlighted.
The idea of holding the annual event was initiated by Supreme Leader of the Islamic Revolution Ayatollah Seyed Ali Khamenei.