Politics
2021-October-21  17:22
President: Expansion of Economic, Trade Ties with Neighbors on Iran's Agenda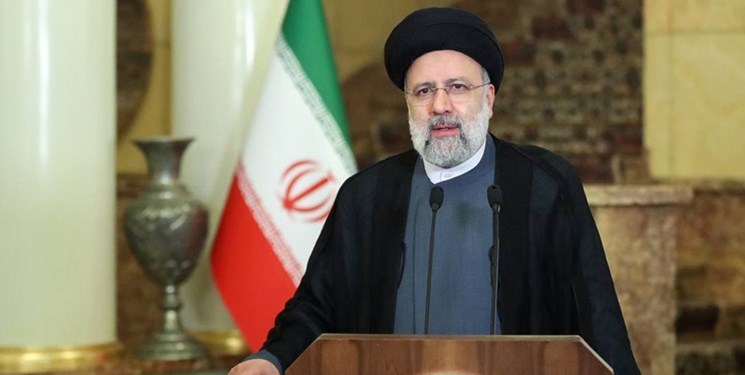 TEHRAN (FNA)- Iranian President Seyed Ebrahim Rayeesi said on Thursday that his government is determined to further develop trade and economic relations and cooperation with the neighboring states.
Good neighborliness, economic and trade relations, and the activation of border markets are among the plans and policies of the Islamic Republic of Iran, and bartering with neighbors can help develop the economy and further relations with countries in the region, Rayeesi said in a meeting with representatives of the East and West Azerbaijan provinces in the parliament in Tehran on Thursday.
"Foreigners in the region are pursuing their own expansionist interests and we will not allow the Zionists to disrupt our relations with our neighbors," he added.
Rayeesi described the completion of infrastructural plans and projects in different parts of the country as the first priority of the government in the provinces, saying that "in our provincial trips, we are not looking to begin new projects, and all we are trying to do is the completion of semi-finished projects in various fields to help youth employment and development of the country".
In relevant remarks earlier this month, Iranian Foreign Minister Hossein Amir Abdollahian underlined that Iran would not allow foreign intervention to interrupt its relations with its neighboring countries.
Amir Abdollahian made the remarks in a joint press conference with his Armenian counterpart Ararat Mirzoyan in Tehran.
"We will not allow some foreign states to affect Iran's relations with its neighbors, including Armenia. Our region will by no means tolerate new excessive demands. The problems of the region must be resolved by the people of the region without any foreign intervention," Amir Abdollahian said.
"Today we agreed to develop cooperation in all areas of economy, trade and tourism. Trade and operating the Armenian transit route are among the issues of mutual concern to both countries," he added.