Economy
2021-October-23  18:27
Iran, Turkmenistan Reopen Border to Resume Trade Ties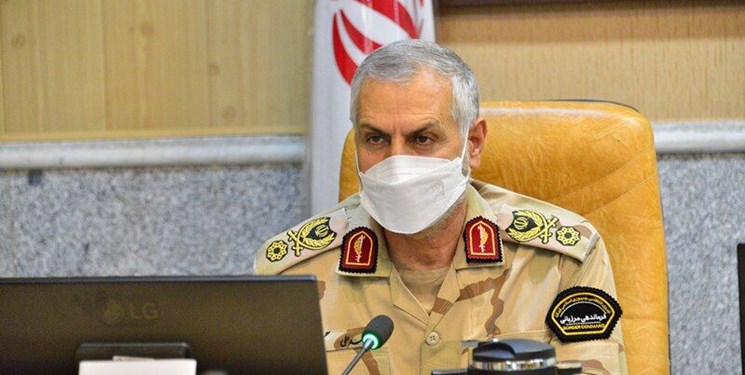 TEHRAN (FNA)- Commander of the Border Guards of the Islamic Republic of Iran Brigadier General Ahmad Ali Goudarzi announced reopening of the border between Iran and Turkmenistan and resumption of trade and economic activities between the two countries.
Brigadier General Goudarzi reiterated that trade and economic visas are active at border terminals and border guards are rendering quality services round-the-clock to facilitate the relevant activities.
The Iranian border guards commander said that the Islamic Republic of Iran shares borders with 25 neighboring countries and has established stable and desirable security on the country's borders, specially along Southeastern borders.
Brigadier General Goudarzi, meantime, said that Iran has established fair diplomatic interaction with the neighboring countries, adding, "None of the border crossings and terminals are closed so that trade and economic exchanges are underway at the borders of the country suitably."
In a relevant development in late September, Iranian President Seyed Ebrahim Rayeesi congratulated Turkmenistan on the occasion of Independence Day, emphasizing Iran's interest in the further consolidation of relations with Ashgabat in all fields.
In a message to his Turkmen counterpart Gurbanguly Berdimuhamedow on Sunday, Rayeesi extended the warmest congratulations to the Turkmen nation and administration.
He added that the two countries relations have always been based on friendly cooperation, mutual respect, as well as the advantage of the neighborhood.
Rayeesi expressed hope that both sides' cooperation and friendship would expand in diverse areas, including culture, economic and politics in the future.
Rayeesi wished health and success for his Turkmen counterpart and the people of Turkmenistan.
Earlier this month, Rayeesi had also underlined that Tehran and Ashgabat have the needed capacities and potentials to broaden mutual cooperation.
President Rayeesi made the remarks in a meeting with Berdimuhamedow on the sidelines of Shanghai Cooperation Organization (SCO) Summit in Dushanbe, Tajikistan.
He reiterated that regular meetings of the Joint Economic Cooperation Commission could be an effective stimulus for developing relations between Iran and Turkmenistan.
The Turkmen president, for his part, said that activating transit capacities between Iran and Turkmenistan will play a significant role in improving the level of economic and trade interactions between the two countries.
During the meeting, the two presidents also agreed to resolve the gas issue.