World
2021-October-25  14:37
Top Official: UN Provides Political Cover-Up for Saudi-Led Coalition's Crimes in Yemen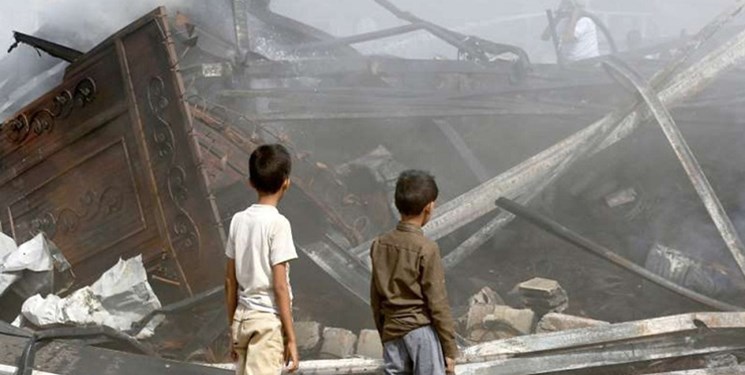 TEHRAN (FNA)- A senior Yemeni official lambasted the United Nations for what he termed as a political cover-up for heinous crimes being perpetrated by Saudi Arabia and its regional allies in the Arab country, stating that the continuation of such an incorrect policy would amount to a fundamental departure from the international body's charter.
Mahdi Al-Mashat, who heads Yemen's Supreme Political Council, lamented the "negative approach" of the UN vis-à-vis the Saudi-led coalition's atrocious military campaign and brutal siege against Yemeni people, presstv reported.
He also criticized the latest UN Security Council's latest pro-Riyadh statement, which called for an urgent ceasefire across Yemen and an end to the Yemeni armed forces' advances toward the last stronghold of Saudi-backed mercenaries in the strategic province of Ma'rib, stating that the "biased" statement was accompanied by Saudi-led airstrikes on ordinary people and civilian infrastructure.
Mashat emphasized that the persistence of such a wrong policy by the United Nations will further increase the resentment and sufferings of the Yemeni people, erode the world body's role before the international public opinion, and naturally herald a departure from its principles and foundational treaty.
"The Yemeni nation is suffering from a suffocating sea, land, and air blockade, which has affected the lives of more than 25 million people and has directly and indirectly resulted in the death of thousands of Yemenis. This is while the United Nations has been witness to such flagrant violation of international law," the top Yemeni official pointed out.
Mashat underlined that the Sana'a-based National Salvation Government will continue to cooperate with the United Nations and all international organizations, reiterating Yemeni people's right to independence and freedom.
"We believe that there is still time for the United Nations to assume its responsibilities toward the Yemeni people and play the leading role according to its charter," he highlighted.