Politics
2021-October-26  11:02
Official Blasts UN Rapporteur for Politically-Tainted Report against Iran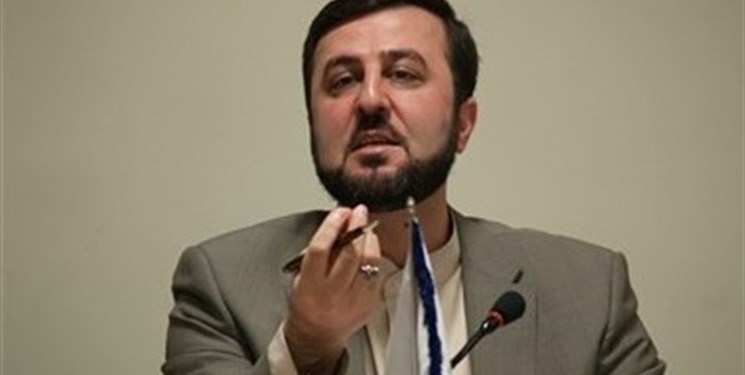 TEHRAN (FNA)- Head of the Iranian Judiciary's High Council for Human Rights Kazzem Qaribabadi lashed out at UN special rapporteur Javaid Rehman for using human rights as an instrument to pressure independent states like Iran.
"At a time when the world is suffering from the attitudes and policies of such Western countries like the United States, issuance of such a report against the Islamic Republic, which, itself, is a victim of these countries' actions is a completely political and diversionary measure," Qaribabadi said on Monday after a report issued by Rehman on situation of human rights in Iran.
The "ill-intentioned" report, the official lamented, had intentionally ignored various instances of extensive progress in the area of human rights in Iran.
The so-called UN official had also used "mendacious claims" made by foreign-based anti-Iran terrorist groups, which themselves are guilty of violating human rights, to devise the report's central planks, Qaribabadi added.
"The Islamic Republic constantly moves towards enhancement and betterment of human rights, and this is based on religious guidelines not international obligations or political reports," he noted.
Iran's Judiciary Chief Gholamhossein Mohseni Ejeyee had in September blasted the western countries allegations about violation of human rights by the Islamic Republic, saying that such claims are disgraceful lies.
Mohseni Ejeyee categorically dismissed the human rights accusations leveled against Iran by some western states and described such a move as disgraceful at a time when the West does not show any respect for human rights.
The Iranian judiciary chief, meantime, referred to the anti-Iran Mojahedin-e Khalq Organization (MKO also known as MEK, NCRI or PMOI) terrorist group which is operating against Iran in some western countries with the backing of those governments. 
"The hypocrites (MKO members) who assassinated and martyred thousands of innocent people, tortured in the harshest way, and destroyed people's property, today are welcomed and sheltered by some human rights advocates and even appreciate them while considering the Islamic Republic a violator of human rights."