Politics
2021-October-26  15:11
Iran: Int'l Community Should Hold Israel Accountable for Crimes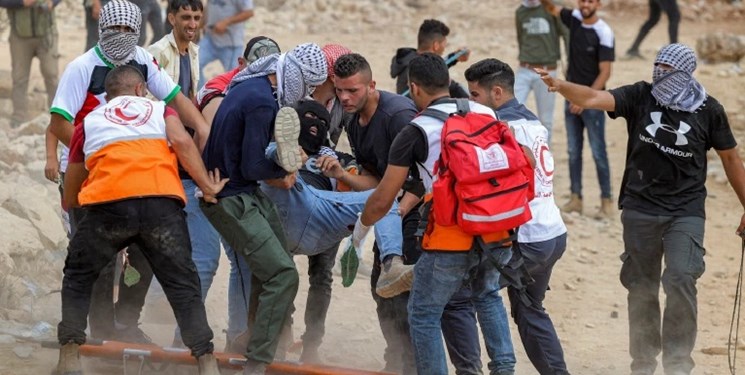 TEHRAN (FNA)- Permanent Mission of the Islamic Republic of Iran to the UN stressed in a statement that the international community should force Israel to account for human rights violations and crimes against Palestinians.
The statement issued on Monday said that the Palestinians have long been victims of gross, systematic, and rampant violations of human rights and humanitarian law by the Tel Aviv regime.
The mission pointed to the Israeli force's use of live ammunition against civilians as an example of crimes against humanity, denouncing the "unwavering support" of the US for the Israeli regime's heinous acts over the past decades.
"The dictatorial Israeli regime also violates freedom of expression by intimidating, arresting and incarcerating journalists covering human rights abuses of Palestinians," the statement read.
It also referred to the desperate plight of Palestinians living in the Israeli-besieged Gaza Strip, stating that a complete blockade has been in effect against residents of the coastal enclave for more than 14 years amid the apathy and silence of so-called advocates of human rights.
The statement noted that the brutal siege has prevented Gazans from acquiring their most basic and essential needs, and created a major obstacle that medical officials in the blockaded strip have had to face in their COVID-19 response.
The mission said the international community must hold Israel accountable for its never-ending horrific crimes, stressing that such a collective measure would possibly stop the regime from perpetrating more war crimes and crimes against humanity. 
It finally urged comprehensive restrictions to be slapped against any company that would contribute to Israel's decades-long occupation of Palestinian lands.
The statement came after UN Special Rapporteur for the situation of human rights in the Palestinian territory, occupied since 1967, Michael Lynk told the General Assembly that a new "imaginative and brave" playbook was needed to achieve the globally agreed goal to end the 54-year-old Israeli occupation and secure Palestine's self-determination.