Politics
2021-October-27  13:35
Iranian FM: Caretaker Gov't in Kabul Responsible for Security of Afghan People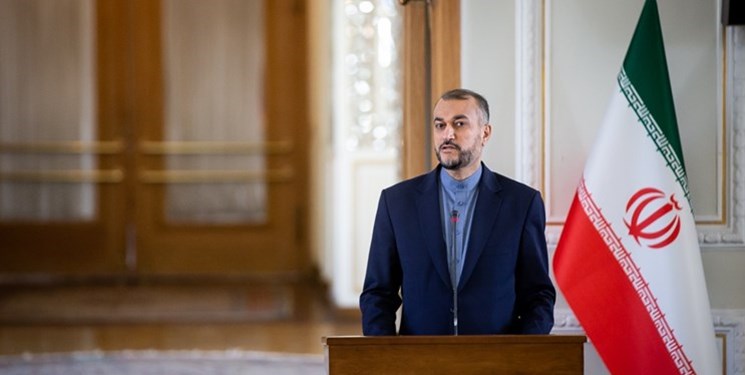 TEHRAN (FNA)- Iranian Foreign Minister Hossein Amir Abdollahian said that the caretaker government in Kabul should protect the security of Afghan people, and also called on the neighboring and world states to pay attention to the humanitarian situation in Afghanistan.
The security of Afghan citizens and the country's borders was upon the caretaker government in Kabul, Amir Abdollahian said in Tehran on Wednesday, addressing a meeting of Afghanistan neighbors plus Russia.
He expressed the hope that the meeting of foreign ministers of Afghanistan's neighboring countries could send a unified message to the global community and Afghanistan.
Iran supports formation of an all-inclusive government in Afghanistan, the top diplomat said, adding that every country should help bring Afghanistan out of the current situation.
He named respecting the sovereignty and territorial integrity of other countries and the principle of non-intervention among the basic principles of foreign policy of the Islamic Republic of Iran.
Exit from the current crisis in Afghanistan requires internal coherence and leveraging all capacities and potentials of the country, the foreign minister added.
He called on all neighboring countries and the world community to pay special attention to the humanitarian situation, expansion of terrorism, drug trafficking, human rights situation and women in Afghanistan.
Current problems in Afghanistan are rooted largely in foreign intervention and the US should shoulder the responsibility for the tragedies it caused in Afghanistan during the last two decades, Amir Abdollahian said.
He also said that the US should take serious measures besides the efforts made by the world community to bring Afghanistan out of crisis and mitigate people's agonies.
The meeting of foreign ministers of 6 neighbors of Afghanistan plus Russia is being held in Tehran with Iranian Vice-President Mohammad Mokhber in attendance.