Politics
2021-October-27  14:17
Iranian VP: Afghan People, Neighbors Should Repair Damages Inflicted by US Occupation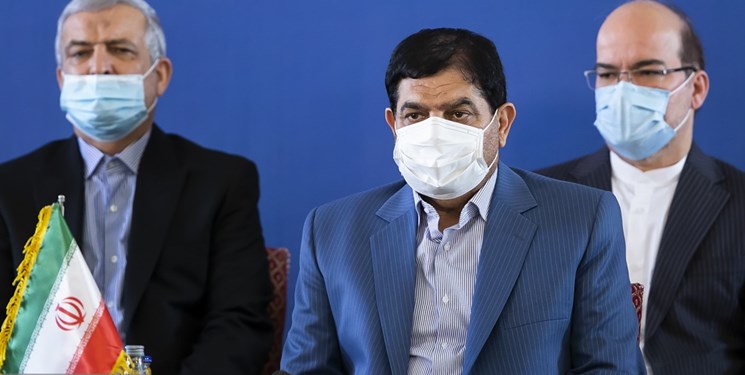 TEHRAN (FNA)- Iranian First Vice-President Mohammad Mokhber said on Wednesday that after the US irresponsible withdrawal from Afghanistan after decades of inefficiency and occupation now the Afghan people and neighbors should help improve the situation in the war-ravaged country.
Mokhber made the remarks in the second meeting of foreign ministers of Afghanistan's neighboring countries underway in Tehran.
When the US ran away from Afghanistan, it put the consequences of its two-decade-long inefficiency and occupation on the shoulder of Afghan people and the neighbors, he said.
Mokhber went on to say that Afghanistan's security is interrelated with its neighbors.
So, the Islamic Republic of Iran supported Pakistan's initiative to hold first round of talks between Afghanistan's neighboring countries and also accepted to be the host of the second round, Mokhber noted, adding that Tehran welcomes the third round to be held in Beijing.
Afghan people have been suffering from instability, insecurity, war, and bloodshed for over four decades, he said, extending his condolences over the killing of prayers and other Afghan people in Kandahar and Kunduz.
Occupation of Afghanistan has brought nothing but insecurity, expansion of terrorism and extremism, destruction of independence, increase in production of narcotics, and economic backwardness, Mokhber underlined.
The US unwise measures in Afghanistan failed, he said, adding that today, it is the duty of the people of Afghanistan and the caretaker government in that country not to let aggressors and reactionary regimes threaten their security.
Mokhber also said that economic crisis is another tragedy in Afghanistan.
In relevant remarks on Tuesday, Iran's Ambassador and Permanent Representative to the United Nations Majid Takht Ravanchi stressed the big role that Afghanistan's neighbors can play to improve the situation in the war-stricken country.
"The international community has a moral responsibility to assist the Afghan people to stand on their own feet with honor and dignity," Takht Ravanchi said.
"As a neighboring country that enjoys historical, cultural, linguistic, and religious bonds with Afghanistan, the Islamic Republic of Iran cannot remain indifferent to the plight of the Afghan people. During the last 42 years, Iran has used its good offices to bring Afghan factions — many with different ethnic and religious backgrounds — together to resolve their differences peacefully. For years, we have also been providing humanitarian assistance to more than three million Afghan refugees with practically little international support. The recent developments in Afghanistan have now meant that another few hundred thousand refugees have crossed the border into Iran. And again, we are hosting our Afghan brothers and sisters with almost no new resources from the international community. Besides food, shelter, medicine and education, we are now also providing the refugees with COVID-19 vaccines — all while we are under draconian and illegal US sanctions," he said.