Politics
2021-October-27  16:34
Iran's 77th Fleet of Warships Returns Home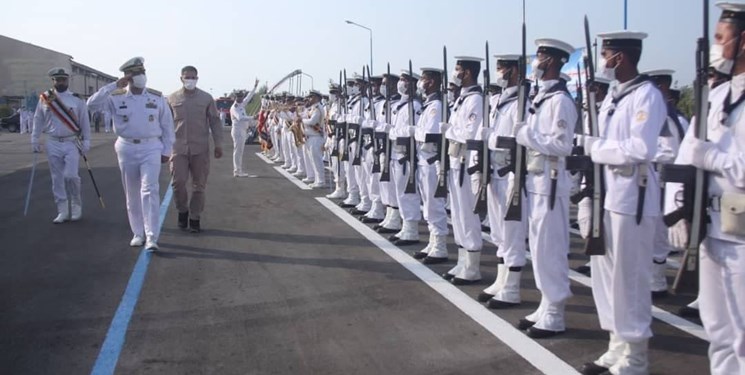 TEHRAN (FNA)- Commander of the Iranian Navy Rear Admiral Shahram Irani welcomed the 77th fleet of warships which returned home on Wednesday after successfully carrying out its mission in international waters.
The 77th fleet docked at the Southern port of Bandar Abbas in Southern Iran on Wednesday after conducting a 77-day voyage in the high seas.
The Navy Fleet proceeded 10,500 nautical miles during its 77 days of expedition.
In recent years, Iran's naval forces have increased their presence in high seas to secure naval routes and protect merchant vessels and oil tankers against pirates.
In line with international efforts to combat piracy, the Iranian Navy has also been conducting anti-piracy patrols in the Gulf of Aden to safeguard the vessels involved in maritime trade, specially the ships and oil tankers owned or leased by Iran.
Earlier this month, Rear Admiral Irani had said that the Navy's 77th Fleet had docked at the Salalah Port of Oman.
"One of the most important goals of sending naval fleets to high waters is to secure the transportation and shipping lines of the Islamic Republic of Iran," Admiral Irani said.
He pointed out that the purpose of docking of the Iranian navy fleet at Salaleh port is to send the message of peace and friendship and establish security in the region.