World
2021-October-27  18:15
African Union Suspends Sudan over Coup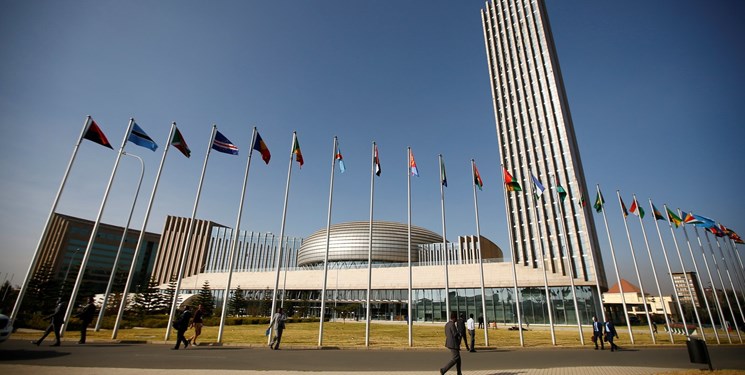 TEHRAN (FNA)- The African Union said it suspended Sudan from all its activities after the country's military overthrew the civilian-led transitional government in a coup.
In a communique dated Tuesday, the pan-African body said the suspension would be in place until "the effective restoration" of the transitional authority steering the country towards elections, Al-Jazeera reported.
The AU's move comes as Sudan is in the midst of a national disobedience movement and strike invoked by the country's main opposition coalition, The Forces of Freedom and Change alliance, which is demanding the military to step down after it seize power. State oil company workers and doctors joined the call on Wednesday.
Military General Abdel Fattah Al-Burhan imposed on Monday the state of emergency across the country and dissolved the transitional government and the sovereign council – a military-civilian power sharing body set to lead the country towards election.
Tens of thousands pro-democracy demonstrators flooded into the street of the capital, Khartoum, and its twin city Omdurman, on Monday following the coup that derailed an already shaky transition towards democracy in place since a popular uprising in 2019 ousted longtime ruler Omar Al-Bashir.
People took to the street already in the early hours on Monday as news of the arrest of senior officials from the transitional cabinet, including Prime Minister Abdalla Hamdok, started circulating.
 Protesters were met with gunfire by the police when at least seven people were killed and over hundreds were wounded, health ministry sources told Al-Jazeera.
A group of neighbourhood committees in the capital Khartoum has announced on Wednesday plans for further protests leading to what it said would be a "march of millions" on Saturday. In one Khartoum neighbourhood, a Reuters journalist saw soldiers and armed people in civilian clothes removing barricades erected by protesters.
A few hundred metres away, youths came out to build barricades again minutes later. One of them said, "We want civilian rule. We won't get tired."
In a televised speech on Tuesday, Al-Burhan defended the coup saying that it was to avoid a civil war. It also stressed on the fact that the military was going to lead the country towards elections in July 2023 for the formation of a civilian government.
Hamdok was returned to his home under tight security on Tuesday after being held at Burhan's house.