Politics
2021-October-29  16:53
UNGA Approves Iran's Draft Resolution on Nuclear Disarmament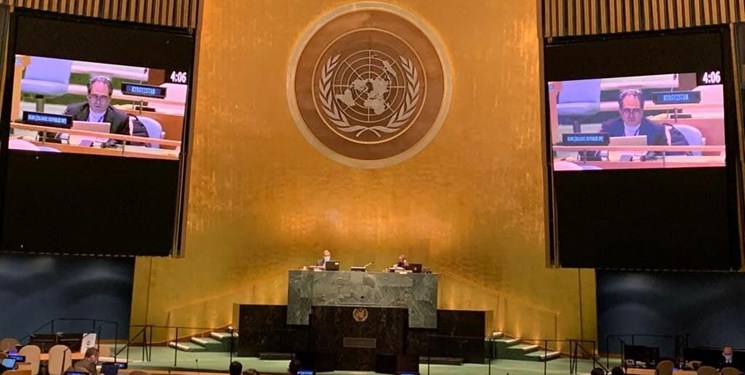 TEHRAN (FNA)- The United Nations General Assembly First Committee unanimously approved a biennial resolution proposed by Iran on follow-up of the implementation of commitments verified in 1995, 2000 and 2010 conferences on nuclear disarmament.
The resolution proposed by Iran urges signatories to the Non-Proliferation Treaty (NPT) to speed up their efforts in line with carrying out their commitments under the previous agreements on destruction of nuclear weapons arsenals based on principles of transparency, irreversibility and under international supervision.
The United Nations General Assembly First Committee is one of six main committees at the General Assembly of the United Nations. It deals with disarmament and international security matters. The First Committee meets every year in October for a 4–5 week session, after the General Assembly General Debate.
According to the NPT, nuclear countries have pledged that they will refute manufacturing of nukes and transferring nuclear arms to other nations.
Iran's proposal emphasized that all member states of the United Nations are expected to support creation of a Middle East free from nuclear weapons, which entails Israel's accession to the NPT and allowing supervision of the International Atomic Energy Agency (IAEA).
The proposal also reiterated that non-nuclear states should be ensured that nuclear powers will never use nukes against them.
Iran's representative in the session warned that new round of nuclear arms race is very alarming, calling for a halt for such attempts.
It is expected that the Iranian proposal would be submitted to the UNGA about one month later to be finalized.